Don't miss out on THE celebration of National Bike Month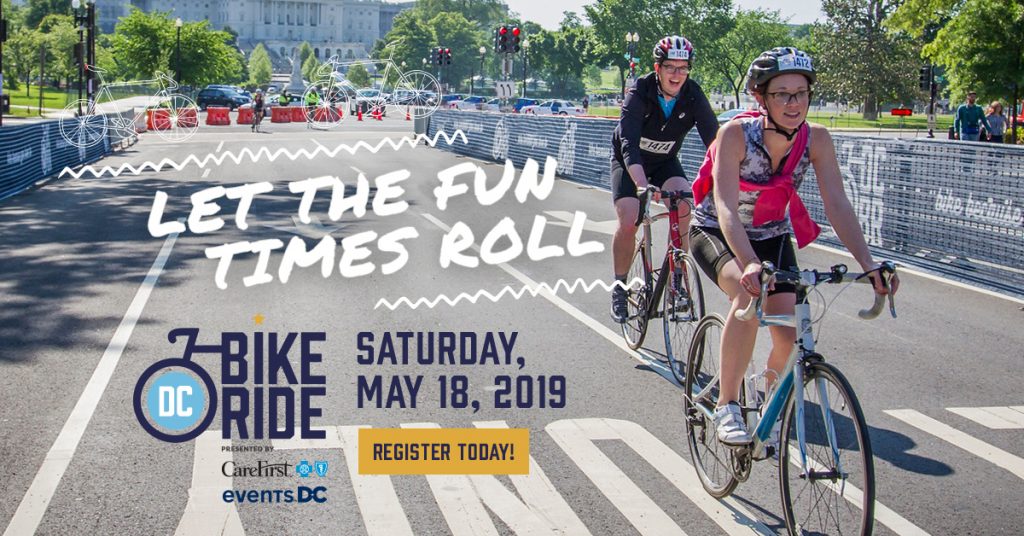 National Bike Month is here, and we are only two weeks away from its biggest celebration, on May 18!
DC Bike Ride offers you the chance of celebrating life on two wheels on DC's only car-free course! This is your chance to OWN THE ROAD worry-free – NO cars, just FUN! Our 20-mile course is full of entertainment, offering you some of DC's best flavors, music, and sights.
The ride is all about showing our love for bicycling! DC Bike Ride welcomes riders of all ages and riding abilities, offers special prices for kids and youth riders, and great deals on rentals. Yes, we get you covered!We are also proud to support WABA, have raised over $100,000, since 2016, for street safety programs. So, sign up today, join the 7,000 riders on this celebration, and don't miss out on the chance to give back to the bike community!