Meet the Sweet Ride & Shindig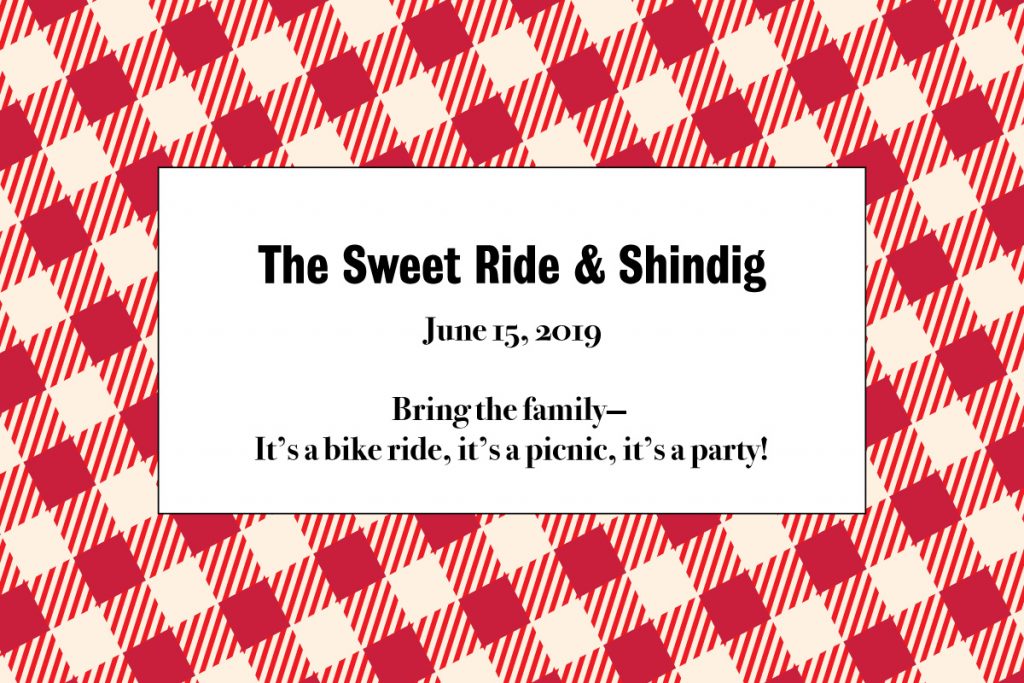 After a successful first Sprouts Ride, the Sweet Ride & Shindig, presented by Conte's Bike Shop, is our second new signature event launching this spring. Hopefully we'll see you there on June 15th in Crystal City!
There are two main parts to this event.
First, the Sweet Ride. Riders will get to choose from four routes around Northern Virginia: approximately, 5-miles, 15-miles, 30-miles, and 50-miles. (We're still working on them, but we'll update you as we get the routes pinned down.) Whichever one you choose, you'll get the classic WABA signature ride experience: bustling check-in, ride marshals, snack-filled pit stops, and nice people. It's a great ride to bring your friends, throw together a picnic to share at a pit stop, and enjoy the ride!
You can register for the Sweet Ride here.
But, the fun doesn't stop when you get off your bike. When you arrive at the Shindig, you'll check-in with WABA to pick up your free ride swag and a ticket (this will get you a freebie—either beer or ice cream!). Then, you can enjoy the rest of the afternoon jamming out to a live band, grab snacks at a food truck, sample offerings from a local brewery (the proceeds will support WABA!), engage with other local organizations and businesses, and continue basking in the glow of an awesome summer ride.
Oh, one more thing: the Shindig is open to public. You won't get all the great freebies if you don't sign up for the ride, but you can still be part of the event, meet some neighbors, enjoy the afternoon with your friends, and support WABA!
As with all WABA signature rides, the Sweet Ride & Shindig is a fundraiser for WABA. We organize five big rides per year to convene our bike community, have a good time riding together, and raise money for WABA's advocacy, education, and outreach across the region.
So, let's recap:
You can ride…or not. Anyone is welcome to come have fun.
Spend the afternoon with us—there'll be plenty of stuff to do.
Give money to help WABA make bicycling better for everyone.
Sound like a sweet deal? We think so, too. Register for the Sweet Ride & Shindig today!