National Bike Month starts today! Ready to ride?
WABA is here to get you on two wheels! Whether you want to learn how to ride or if you are looking for a bit more confidence on your bike, WABA is offering classes and rides nearly every weekend this Spring all around our region. Check our schedule, bring your family, bring your friends, bring a date – it's going to be a lot of fun!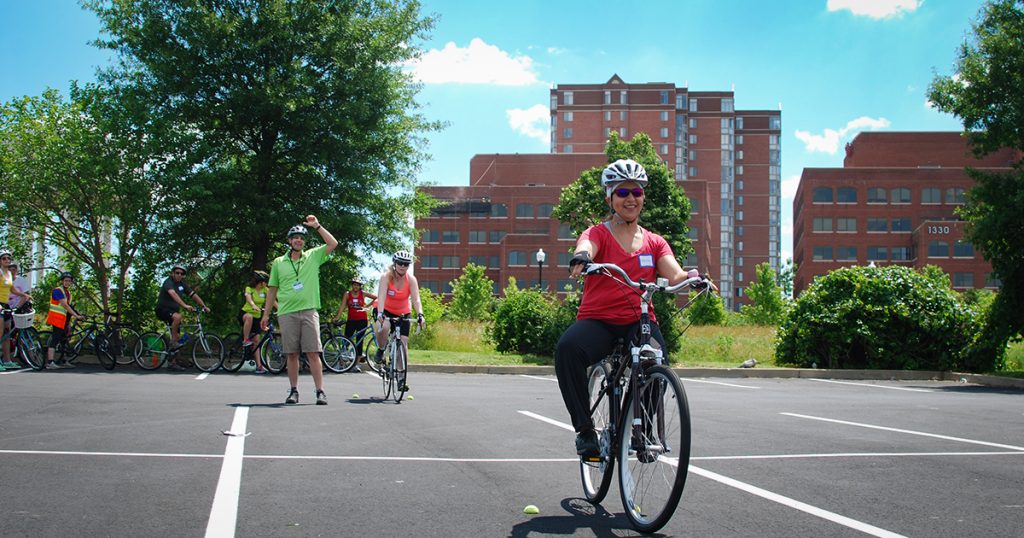 Learn how to ride confidently in the city
Our Confident City Cycling classes are a great way to learn new bike handling tips and tricks to boost your joy, confidence, and comfort. These classes are fun, encouraging, and a safe place to learn and to get answers for all of your bicycling questions. The three-hour class culminates in a short ride to learn how to ride in different road, bike lane, and trail situations.
Explore and build community
If you are new to the neighborhood or looking for a new adventure around town, our Community Rides are a great opportunity to explore new parts or the region on bike. This spring, we'll explore tasty desserts, art, farmers markets, and highlight new bicycle infrastructure. Our rides are led by our league certified instructors and are always a good time and a safe and inclusive space to explore and ask questions.
NEW: Commuting Education Rides
New this spring, our ride series will help you learn how to commute by bike during the upcoming metro shutdown in Alexandria, Virginia. Check the schedule for commuting options that will help you connect to trails to get to the Metro or into Downtown DC.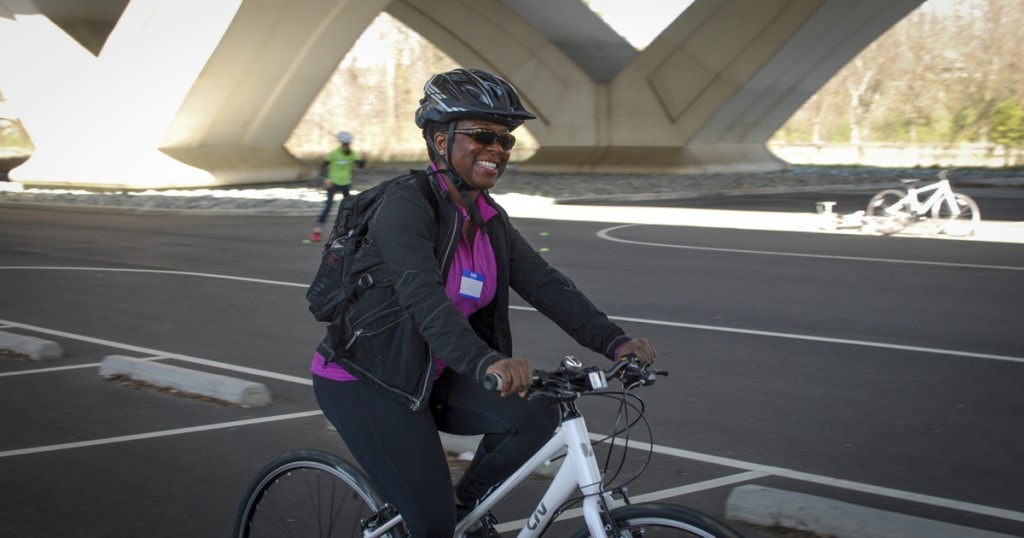 Learn to ride!
Feel like you're missing out on all the fun on two wheels? WABA's Learn to Ride classes are just the place for you! You'll be on a bike by the end of our three-hour class with the help of our excellent and encouraging certified instructors. The registration fee is $85 and includes a bike and helmet rental. Our local government partners also offer $10 classes for their residents. The demand for these classes is very high, so sign up soon!
Also new this spring, we are introducing our Basic Skills Clinic for folks who already took a Learn to Ride Class in previous seasons or know how to balance on a bike but haven't had the opportunity to keep practicing their fundamental skills. Skills Clinics will be run in conjunction with other classes, allowing students to move up as they progress. A limited number of bikes and helmet rentals are available, so we encourage you to bring your own bike and helmet and sign up soon!
New rides and classes will be added throughout the season, so keep checking our schedule. If you have any questions please email education@test.waba.org. We hope to see you this spring at a class and on our region's roads and trails!