A chance to finish the North Quincy St protected bike lane
Some choices are hard. This one shouldn't be.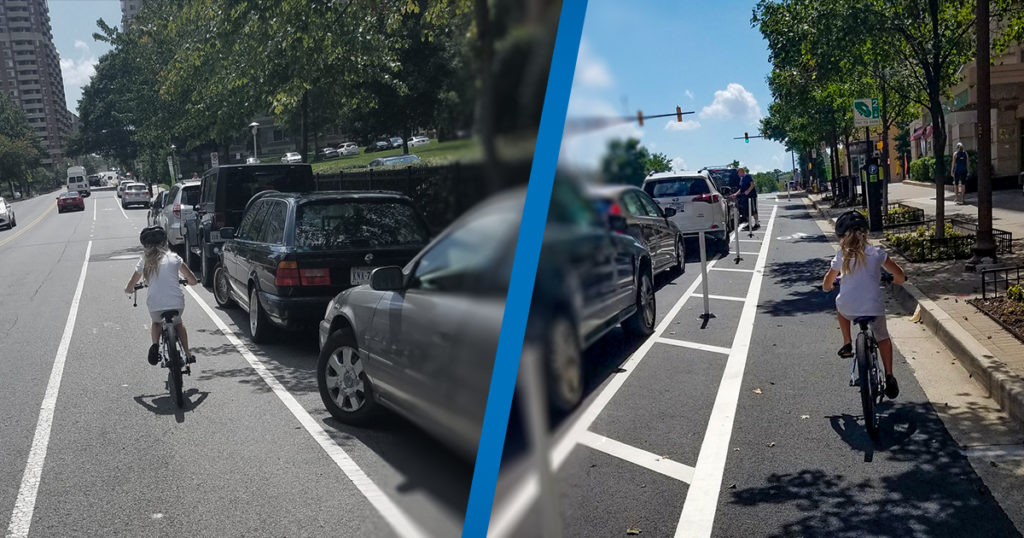 This summer, Arlington's transportation department is repaving half a mile of North Quincy Street which means an opportunity to finally link the Custis Trail to Ballston with continuous, low-stress, protected bike lanes! Do you have five minutes to help make it happen?
North Quincy Street is an important bike route from the Custis Trail to the Central Library, Washington Liberty High School, parks, shops, and thousands of homes and offices in Ballston. Last year, protected bike lanes were installed from Glebe Rd to Fairfax Drive.
But the painted bike lanes between the trail and Fairfax Dr remain. And they are just not enough to make most people who bike feel comfortable. Riding here puts you right next to car traffic and even dumps you into traffic at Washington Blvd. It's stressful, It's dangerous, and it shouldn't be.
The department has three different plans for improving the bike lanes and wants your feedback in a short online survey. Only one option includes continuous protected bike lanes, so it should be an easy choice. Click here to take the survey.
The survey closes on Friday, June 28, so don't put this off!