We can't wait another year for laws to make our streets safer.
Update: The DC Council did not hold a hearing before its summer recess. We'll keep you posted when we know more about the fall hearing schedule.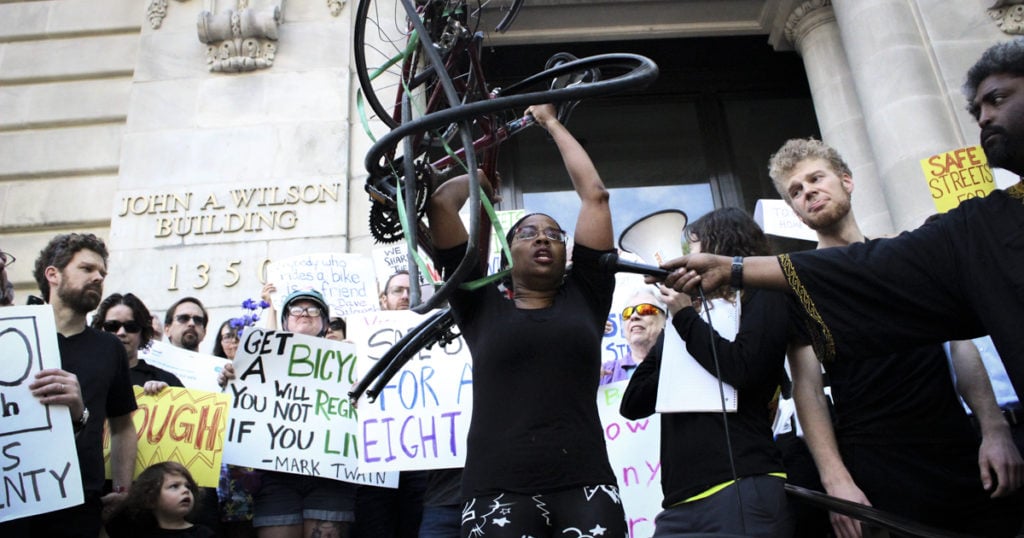 In a flurry of activity this spring, the DC Council announced four different bills (details below) to promote safer streets and a better bike network. We need your help to make sure these bills turn into laws.
The Council's next step is to hold a hearing. If a hearing doesn't happen before the Council's summer recess that starts in July, the bills are unlikely to move through the legislative process in 2019.
We can't afford to wait another year for laws that make our streets safer.
Use the form below to contact your Councilmembers and ask them to hold a hearing on street safety bills before the summer recess.
Note: your messages are more effective if you include a personal story about why this legislation is important to you.
About the bills:
For a more in depth look at these bills, read Greater Greater Washington's analysis here.