How A Different Commute Brought Me Closer to My Community: Manny's Story
This is a guest post from WABA Business Member Two Wheel Valet. Read about Manny Mancia's journey from getting his first car to finding community at the Atlanta Bicycle Coalition!
I was hardly fourteen when I "learned" to drive. I gained my experience through countless hours of virtual training lessons of Mario Kart, Need for Speed and Gran Turismo. My mom would let me run grocery errands when she got home from work. Feeding dinner to a family of seven is a daunting task to anyone on any given day. Throw in a self-employed, laborious, house-keeping, full-time working mom with an hour commute, and the thought becomes a daily stress bubble. My mom would trust me enough to drive out of our four-bedroom apartment in the hispanic ghettos of Atlanta, a simple mile to the plaza containing our fancy grocery store, Publix. Miraculously, I did this almost daily errand for two years without being caught by the police or having any sort of trouble. 
When I was seventeen, my dad taught me how to drive a manual transmission. A few weeks later, he helped me purchase my first vehicle. I totaled my vehicle three months after purchase. Through our parents best intentions, we are handed the keys to a three-thousand pound chunk of metal and plastics with the ability to reach over one-hundred miles an hour. A life-altering decision that most of us don't think about on a daily basis.
I went on to a technical college and eventually I immersed myself in a shop that took a chance on me. I was working sixty hours and six days a week but it was great!
But repairing vehicles wasn't my end game. I witnessed my dad's body as it grew tired of his construction contracting career. Up at six every morning to come back home at eight in the evening.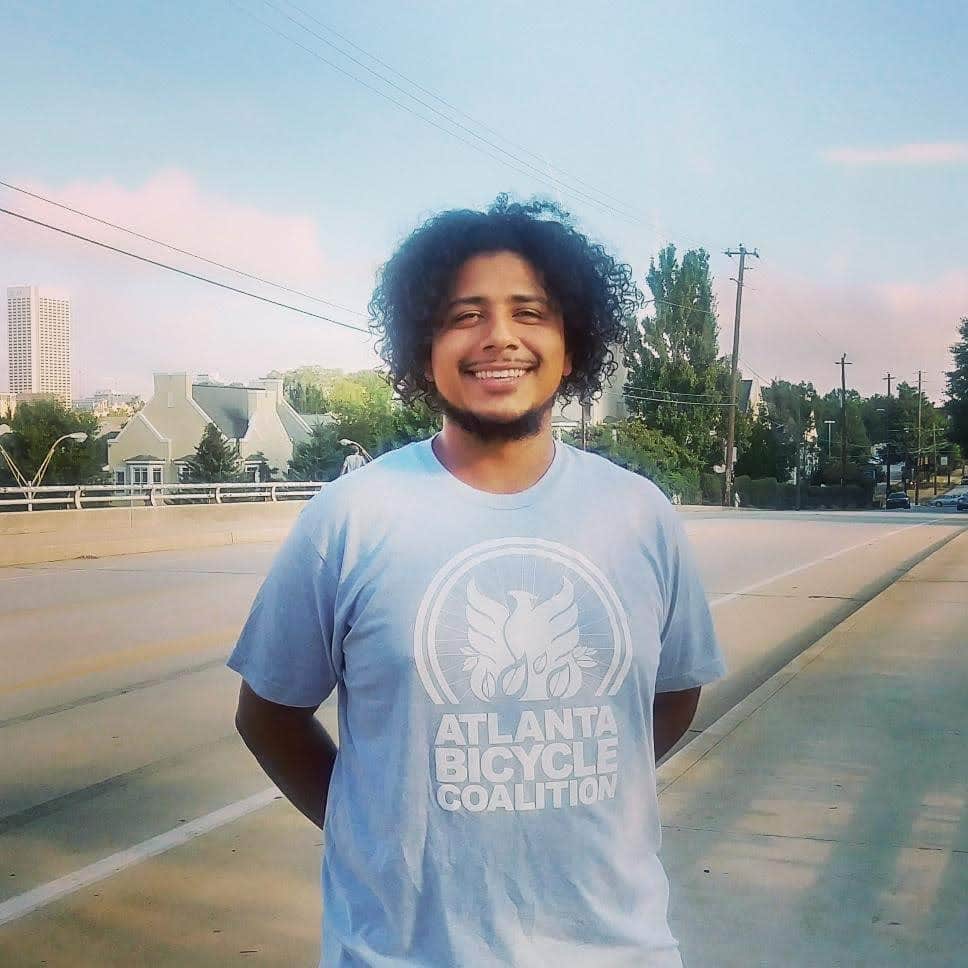 After five years of repairing vehicles for mom and pop shops, I decided to enter a corporation in order to climb the ladder. I had no management experience, hardly any meaningful secondary education, but what I did have was the tenaciousness to get there, along with spousal and family support that encouraged me to push myself to my limits. And so I did. I broke past my ceiling and pushed myself into a high-pressure, stress-filled, sixty hour work week for five years. Production, payroll, logistics, in-bound, out-bound, communications, human resources, hiring, terminating, implementation of ideas passed down the ladder.
The daily rigamarole coupled with my necessity to do more for my fellows lead me to seek a part-time job, if anything just to break the monotony. I found it one late night by going through a worm-hole of the Atlanta Bicycle Coalition. Two Wheel Valet is the service provider of bike valet to the ABC. Bike valet is like coat check, but for bikes. Sounded simple and loose enough for me, and it was a shift from automobiles to a more personal and affordable means of transportation. Not to mention a healthier option that would get you to places you actually wanted to be and bring back nostalgic childhood memories of bike riding with friends. This was it! This was what I needed!
I started spending my weekends working for Two Wheel Valet in Atlanta. Some weekends were longer than others, but I looked forward to every minute! The exhaustion of a sixty-hour Monday through Friday became a passive thought as the smile on cyclists faces and their words of appreciation kept me going. A few months of my dedication lead the owner, Jonathan Weidman, to have a sit down with me about a possible career shift and an enhanced role in the company. I couldn't turn it down.
I would move away from the production of vehicles to an eco-friendly means of commuting.  I'd be helping out the community by easing their minds of their transportations' security and their ease of access to events. It would break me free of the corporate world and start all over with a smaller yet somehow larger crowd. I was all in! It was an amazing introduction to truly feel the interactions of the cycling community upon our free bike valet services. The voices of this community to push transportation mode shift were incredible.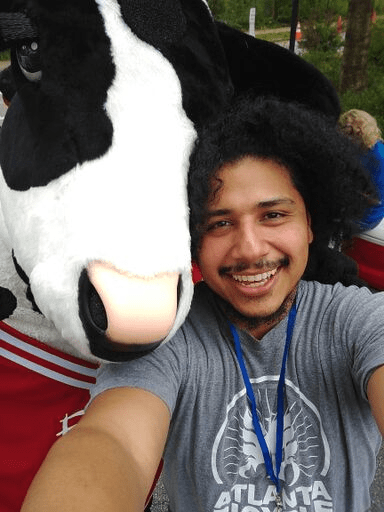 Working from home allowed me to get rid of my vehicle and open my mind to the closeness of where I live, South Atlanta. The coffee shop, the elementary and high school, the colleges, the library, the grocery store, the park, the gym, the movie production studios, the amphitheater, the baseball stadium, the zoo are all within a 20 minute bike ride. This was where I'd been living for a few years, yet I had no idea!
Now, within one year of the decision to transition from vehicles to community, I ask myself how I can combine and re-introduce cycling as a commuting option to my South Atlanta neighbors. Growing up as most of us do, we think of bikes as toys, something you get as a gift, ride around for a few weeks then forget about. How can I continue on my path to a closer community? A much more meaningful question.
Ultimately, I see the commons in community, communication, and commuting. This is what will make the world a better place to live in. We all desire an aspect of these. I'm living proof that the three can be "comm-bined."