WABA in the Wild
Friday, October 9, 2020, 1:00 PM
REI Rockville
Ride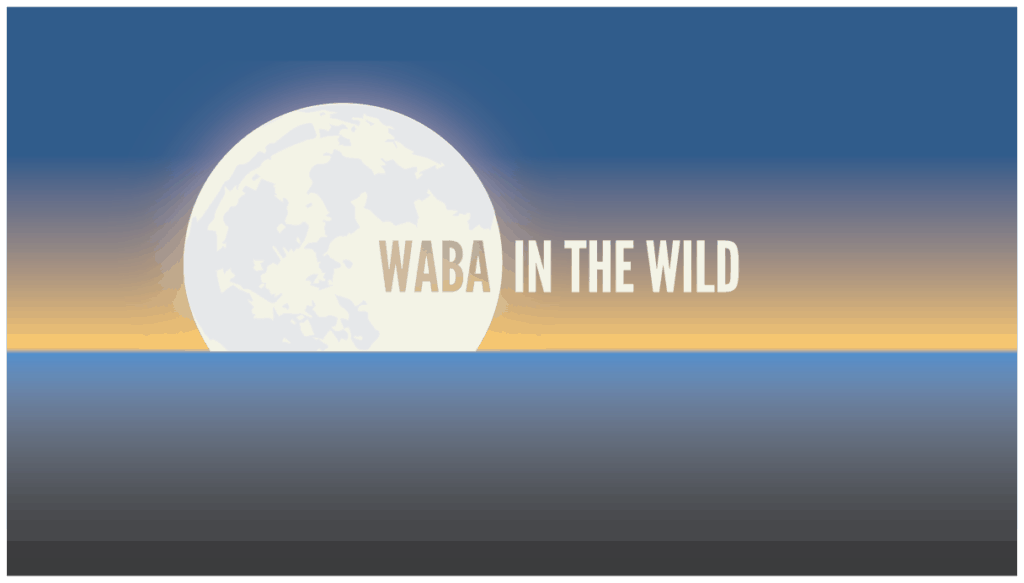 WABA in the Wild 2020 is canceled.
Jurisdictional guidelines and other logistical factors mean we weren't able to find a way to make this ride happen that would keep everyone safe, which is always our first priority. We are sorry that we won't get to spend a weekend in the wild with you.
Read about the event
Ready to invest in something bigger?
Join WABA for the best long weekend of the year. On this four-day fundraising ride, you'll journey 184.5 miles from Cumberland, MD to Georgetown on the C&O Canal Towpath—and, in the months before the trip, raise a minimum of $1000 to support WABA's work for better bicycling in our region.
Don't let the mileage or the fundraising goal daunt you: WABA staff will be there with snacks and support every mile of this life-changing ride. New friends, great meals, camping under the stars…and, after seeing this gorgeous wild region by bicycle you'll never look at it the same again. We'll take this journey together—and WABA will take care of everything so you can focus on the ride and meeting your fundraising goal.
Registration will open in summer 2020.

Got questions? Join us for a virtual interest meeting on Wednesday, June 3 at 5 pm.

Sign up for the interest list to receive the meeting link the week of the virtual meeting:
---
Can't make the meeting? Email events@test.waba.org to schedule a call where you can ask all your questions!
Registration Details
Cost: $250, due at registration
Fundraising Commitment: Minimum $1000 by Monday, October 5, 2020
Included in Registration: Meals, snacks, and beverages; mess kit; 3 nights of accommodations; transportation for you, your gear, and your bike to Cumberland, MD from Rockville, MD; and a WABA in the Wild Jersey for you to wear on the ride and beyond.
Accommodations: Camping (bring your own gear or borrow from a friend; WABA does not provide gear.)
Showers: All 3 nights
Trip Details
Start Date: Friday, October 9, 1 PM
Start Location: REI Rockville (910 Rose Avenue, North Bethesda, MD)
End Date: Monday, October 12, 5 PM (Georgetown, DC)
End Location: Thompson Boat Center (2900 Virginia Ave NW, Washington, DC)
Total Days: 4
Total Nights: 3
Riding Days: 3
Average Daily Mileage: 63
Surface: Unpaved bike bath, gravel
Sample Packing List
Click here to view the 2019 Participant Packing List.
Itinerary
June to October
Over the summer, you'll engage with WABA and your fellow riders a few ways:
At a pre-ride orientation at the WABA office one evening;
During a group ride, followed by dinner or drinks;
Via phone and email, with the WABA in the Wild staff, who will support you with everything from what to pack to how to reach your fundraising goal; and
In a Google Group, where you can chat with fellow riders and ride alumni and organize additional meetups or plan fundraisers.
Day 1
Friday, October 9th. Cumberland. 0 miles.
We will gather as a group at REI in the early afternoon. You will meet the WABA tour staff, check in and review and finalize paperwork, pack your bike into a Uhaul, and get on a bus with the other riders to Cumberland. (You'll have dropped off your gear at WABA earlier in the week.)
At camp, you'll set up your tent and get to know the other riders before your first camp dinner, cooked by your friendly WABA tour staff! After dinner, we'll have a fireside chat to talk about WABA's work and the ride ahead.
Day 2
Saturday, October 10th. Cumberland to Hancock. ~62 miles.
After breakfast, we'll hold our first safety circle, and head to the C&O Canal trailhead together to take a group photo. Our ride will begin with the beautiful Appalachian mountains as a backdrop. You'll ride the whole morning, with a snack break, before you hit the lunch stop in Paw Paw. After a delicious meal, you'll get back in the saddle and head through the Canal's most famous feature: the Paw Paw Tunnel. After a full afternoon of riding (and another snack break) you'll hit Hancock, one of the Canal Towns. After setting up camp, you'll dine at the renowned local establishment, Buddy Lou's Eats and Antiques, before heading back to camp.
Day 3
Sunday, October 11th. Hancock to Brunswick. ~69 miles.
You'll hit a rhythm on your second day of riding: breakfast, safety circle, ride, snack break, ride—of course, admiring the scenery and getting to know the riders along the way. For lunch, we will stop in unique Williamsport, another Canal Town that will make you want to return for second helping, before heading on towards Brunswick. Here, you'll be thankful for a hot shower to wash the mud off you and a gourmet meal provided, once again, by your talented WABA tour staff.
Day 4:
Monday, October 12th. Brunswick to Georgetown. ~55 miles.
Hopefully, you'll rise on your final day well-rested, ready to take on the last stretch of the towpath. Touring will be old hat by this time: you'll breeze through the safety circle and ride through the day, enjoying every last minute of your pedal-powered adventure. Once in Georgetown, you'll feel like the trip both slipped by and lasted forever, but one thing's for sure: you'll be hooked on bicycling, and WABA, like never before.
Sample Daily Schedule
7:00 AM Wake-up call!
7:30 AM Breakfast, prepared in camp by WABA staff (e.g., build-your-own-oatmeal bar or bagel sandwiches, and hot tea, cocoa, and coffee)
8:30 AM Break camp (pack your tent, sleeping bag, and the rest of your gear so WABA staff can load it into the gear vehicle)
8:45 AM Safety Circle + review of the day ahead and daily cue sheet, led by WABA staff
9:00 AM "Tortoise" Group rolls out
9:30 AM "Hares" Group rolls out
10–10:30 AM Snack Break #1 (about 10-15 miles from the start. Roll in to cheers from waiting WABA staff! Grab a snack, refill your water bottle, and catch your breath before you continue your ride.)
12:30 PM Lunch Stop, prepped by WABA staff (e.g. sandwiches, chips, soda, gatorade, cookies, water)
1:30 PM Roll out from lunch!
2:30-3:30 PM Snack Break #2 (about 10-15 miles from lunch. Roll in to cheers from waiting WABA staff! Grab a snack, refill your water bottle, and catch your breath before you continue your ride.)
5:00 PM Arrive at camp! WABA staff are waiting with your gear, snacks, and water.
5:30 PM Set up camp, shower, relax and chat.
6:30 PM Dinner, prepared in camp by WABA staff (e.g. spaghetti with meatballs or chickpeas, garlic bread, green salad, water, gatorade)
8:00 PM Evening Program (e.g. Q&A with a WABA advocate, campfire s'mores, card games). Hot tea, cocoa and coffee are available.
---
Frequently Asked Questions
How much does registration cost?
The member rate for WABA in the Wild registration is $250. For non-members, registration costs $275 (and includes an annual WABA membership!)
The registration fee covers all of the costs to put on the ride for you (transportation, lodging, and meals), meaning that 100% of what you fundraise directly supports WABA's mission.
Will I have to take any time off of work to do this trip?
Probably. This trip takes three-and-a-half days: we will leave for Cumberland on Friday afternoon and return to Georgetown on Monday evening (which is Indigenous Peoples' Day—a holiday). It will be worth the time off, though!
How much do I have to fundraise?
WABA development staff will work with you to set a goal you can meet! The minimum fundraising goal is $1000.
Where do people send donations?
We will set up a personal fundraising page for you through the WABA website, using a photo and narrative that you provide. People who want to donate to your campaign can do so by credit card through this page. Fundraising through your page is not optional—this is how we track your progress towards your fundraising goal. While you may receive donations by cash, we ask that you make those donations through your own fundraising page in the name of the person, event, or group that provided them. We can work with you on any other logistics, including taking donations by check.
When is the fundraising deadline?
You must meet the fundraising minimum of $1000 by Friday, October 2nd in order to participate in the ride.
What happens if I don't meet my minimum fundraising goal?
We know that fundraising can be intimidating – especially if it's your first time! We will do a lot to support you along the way. You can attend an in-person fundraising workshop, where we will walk you through developing a strategy; we'll send you ample resources to help brainstorm how you will raise the money; and we will be available for check-ins by phone or email to make sure you have the support you need.
We expect that everyone will meet, if not exceed, their personal fundraising goal. However, if you don't fundraise the full amount by the start of the trip, you will complete a pledge form and your credit card will be charged for the difference after the trip.
How many miles per day will we ride?
You will ride about 65 miles per day. That adds up to more than 184.5 miles: you'll bike a few extra miles over the course of the trip to get between the towpath and campsites, restaurants, and other sites.
I'm not used to biking that much—should I still register?
Most likely, yes! Our general rule is that if you have experience riding ~30 miles and you can do so a few days in a row, then, with a good pair of padded bike shorts, you can probably do ~65 miles a day. You also have plenty of time to get into shape for riding the distance (we'll even provide a training plan!).
On the ride itself, people self-select into the "tortoise" or "hare" group based on their usual riding speed—the tortoise group will leave a little earlier in the morning to give you more time to reach each stop. Additionally, we will have a sweep rider to make sure that nobody gets left behind and give you a little extra encouragement if you need it to finish the last few miles.
And, keep in mind that over the trip, the only thing you have to do each day is ride—we'll take care of almost everything else.
Do I have to carry all my stuff?
Absolutely not! Each morning, you'll pack up your gear (in one soft-sided bag, such as a duffel, weighing no more than 50lbs) and pile it near the gear vehicle. We'll load up your gear into the van each morning and have it ready for you each evening at the next campsite. You will need to carry water, snacks if you need to eat more than every 10-15 miles, and any other supplies you need to feel comfortable while riding.
What type of bike do I need?
You'll need a bike that is comfortable for you, since you'll be on your bike all day for three days—but it can be a hybrid, touring, road, cyclocross, or mountain bike! We don't recommend using a racing, triathlon, BMX bicycle. E-bikes are not permitted on National Park Service trails, which includes the C&O Canal towpath. You may want to read about bike fit or get a professional bike fit before the trip. We also recommend you use wider tires (ideally 32mm or wider) that are a bit tougher and knobby. Although the Canal towpath is mostly smooth dirt and small crushed rocks, it does have larger rocks, potholes, wet spots, and ruts and wider, tougher, knobby tires will resist puncture and reduce slipping.
Can I bring multiple bikes?
No. Each rider can only bring one bicycle on WABA in the Wild.
Will there be a bike mechanic on the ride?
No. While there are bike shops in Cumberland, Hancock, and Brunswick, there will not be a mechanic associated with the trip. Because of this, it's important to make sure your bike is in top condition before the ride. In the event of a mechanical failure, we will carry some basic supplies to fix it yourself or you can take your bike to one of the shops if necessary.
Do I have to wear a helmet?
Yes. You have to wear a helmet every moment you're on your bike. WABA's insurance requires it. This is standard for organized rides across the country.
What other major pieces of equipment will I need?
Other than a bike and helmet, you'll need a tent, sleeping bag, and sleeping pad. Read over our suggested packing list from 2019 to see what else you might need!
What if I don't have a bike, tent, sleeping bag, or sleeping pad?
You can rent the gear or borrow it from a friend! Let us know if you need some recommendations.
Will I need a lock?
We will lock all the bikes together each evening using a long cable lock and U-lock. However, if you prefer to use your own lock, please feel free to do so.
Do I need to bring food and water?
No. WABA will provide all meals, snacks, and water. However, if you like having extra snacks while riding, like granola bars, or if you have specific tastes in food or drink when you ride, you may consider bringing those yourself.
Are there vegetarian, vegan, or gluten free food options?
Yes! Once you register, we'll ask you for your dietary preferences and needs. Our menu is vegetarian, with gluten-free options.
Can I stay in a hotel?
No. WABA in the Wild is incredibly special as a shared experience between riders, volunteers, and staff, and we do not have the capacity to account for riders splitting off from the main group at camp.
Will I get to shower on this trip? What about bathrooms?
There are shower facilities on all nights. There are permanent bathrooms at each campsite and at some points along the way. There are portable bathrooms available consistently during the ride.
Will campsites have electricity?
All three campsites have limited electrical outlets that will be set up with a phone charging station (or other small electronics). We strongly discourage bringing any large electronics, such as laptops or tablets. Priority use of electrical outlets will be given to WABA staff for meal preparation and any riders who need electricity for medical reasons, such as CPAP machines.
How do I get to and from the start and end locations?
The start location will be at REI Rockville, which is 0.3mi from the White Flint Metro Station (Red). You will not be able to leave a car at the start location over the weekend.
The end location is Thompson Boat Center (TBC) in Georgetown, Washington, DC. If you have a family member or friend with a car picking you up, TBC has a pay-to-park lot where someone can pick you up at the end of the ride. Or, TBC is 0.6mi from Foggy Bottom Metro Station (Orange/Blue).
Can I drop off my bag beforehand at the WABA office?
Yes. In fact, any gear you want us to transport for you, you must drop off in one soft-sided bag, such as a duffel, weighing no more than 50lbs, at the WABA office (2599 Ontario Rd NW, Washington, DC) no later than Wednesday, October 7th at 7:30pm. We will transport your gear directly from the office, and you will not be able to access it until we arrive at camp in Cumberland on Friday evening.
Do I get anything to commemorate this huge personal challenge?
Each WABA in the Wild rider will receive a new, custom WABA in the Wild jersey, thanks to our friends at Primal Wear. Primal supports biking at all levels, from multi-day road races to advances in local bike infrastructure.
What is the cancellation policy?
Registration for WABA in the Wild, like our other signature events, is nonrefundable and happens rain or shine.
If you cancel before registration is over (July 30), you are not liable for the $1,000 fundraising commitment.
If you cancel after registration closes, you are liable for the $1,000 fundraising commitment, except in situations with extenuating circumstances. We'll address these on a case-by-case basis. This ride will sell out, and dropping out will not only impact fundraising for WABA, but will take away another member's opportunity to participate.
I have more questions.
Please ask us! Contact the WABA events team at events@test.waba.org or 202-518-0524 x218 with any questions.