Join us for an Introduction to Safe Streets Advocacy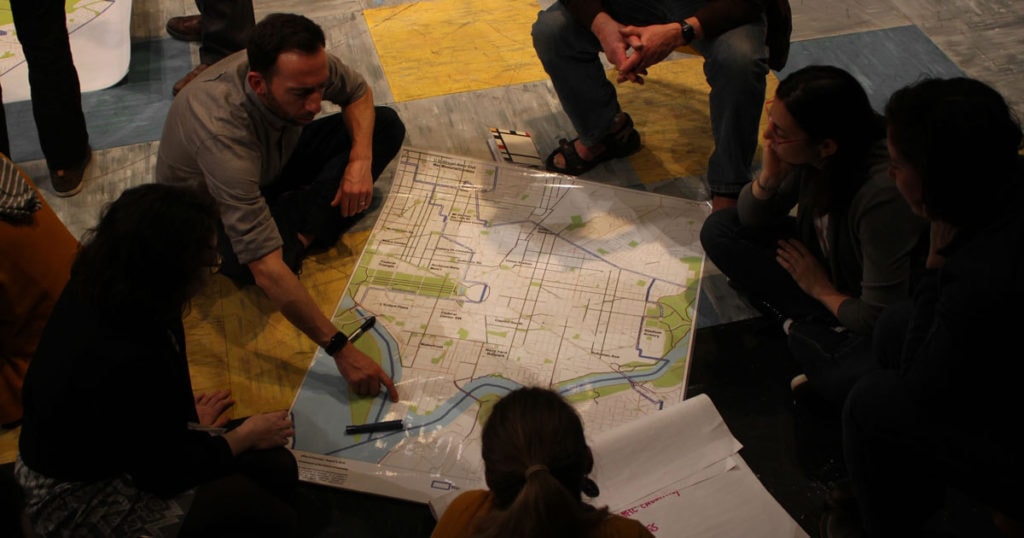 Do you want more protected bike lanes on your route or calmer streets in your neighborhood? Do you want to see faster progress on safer streets around DC? Of course you do!
Are you ready to roll up your sleeves?
We are excited to announce a new advocate training series to help you get to work making bicycling better in your neighborhood and in the city, whether you have 5 minutes or three hours to spend. 
Each training will introduce the meaningful opportunities to help the movement as an individual or as part of a group and highlight some of the proven strategies for making streets safer. You will meet neighbors and community advocates for future collaboration and take a dive into WABA's 20×20 campaign to support 20 new miles of connected, protected, and equitable bike lanes in DC by the end of 2020. No experience is necessary!
Winning Better Streets in Ward 2
Tuesday, August 6
6:30 PM – 8:30 PM
West End Neighborhood Library
2301 L St NW
Sign Up
Winning Better Streets in Ward 8
Thursday, August 22
6:30 PM – 8:30 PM
Anacostia Neighborhood Library
1800 Good Hope Rd SE
Sign Up
Each training will be tailored to the Ward's unique opportunities and challenges, though the content will be applicable to other places. We encourage you to sign up for the training in your home ward or the ward of greatest interest. Find your ward here. Additional trainings in Ward 5 & 7 (September) and Ward 4 & 6 (October) will be announced as soon as they are scheduled.
No matter your background or your schedule, there are lots of ways you can have an impact! We hope you can come to a training.