WABA and PSI Family Services team up to host Learn to Ride Camp!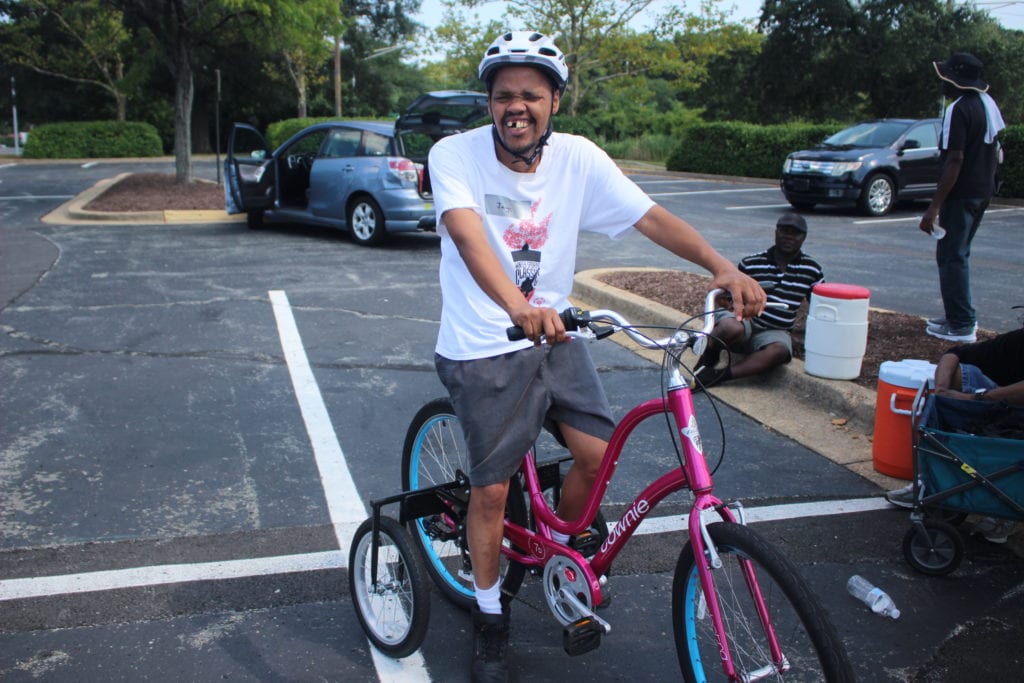 There was no shortage of smiles and excitement, as WABA teamed up with PSI Family Services to offer a week long Adult Learn to Ride camp! The five-day camp brought participants from all over DC and Maryland to try their hand at riding. With highly trained instructors, supportive staff and lots of encouragement, many of the participants learned to ride for the very first time.
This is the second year in a row that WABA has partnered with PSI to offer bicycle education to adults with developmental disabilities. With a modified curriculum and adaptive bicycle equipment, WABA Instructors were able to offer a fun, engaging and accessible class for all participants, regardless of their individual experience levels and needs.
The week-long class allowed participants ample time to practice the skills they learned each day. From tricycles to balance bikes and finally, pedals, participants scooted around the parking lot practicing their skills. Every accomplishment was celebrated by participants, Instructors and PSI staff alike.
All WABA Adult Education classes start with the basics. No matter what your experience level, our Instructors are prepared to offer attention and support to meet your needs.
WABA is proud to partner with PSI to offer accessible bicycle education for all.
Check out a slideshow of some photos from Learn to Ride Camp below!