What does WABA think about electric scooters?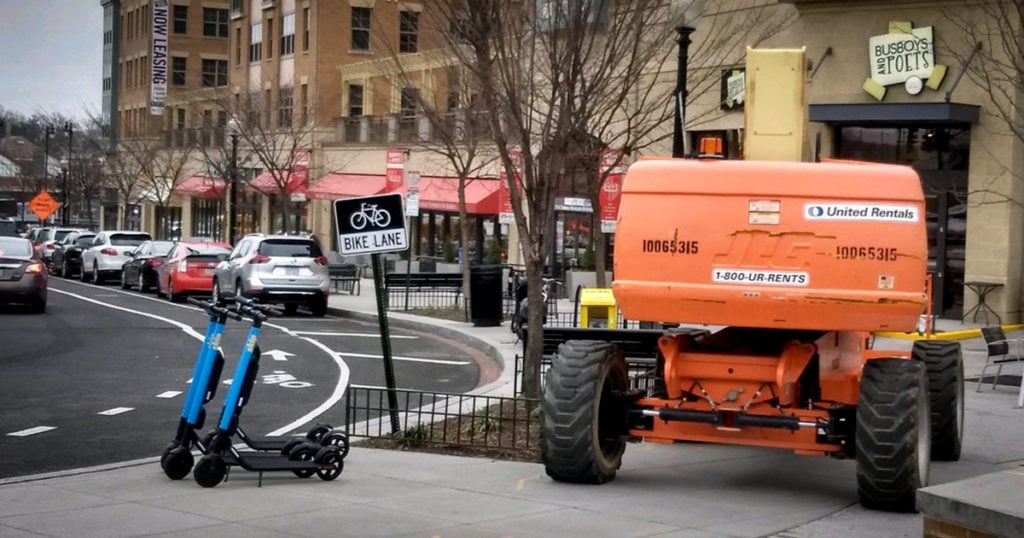 Note: This blog post was written (and the policy was adopted) before the District announced its pilot program for shareable electric mopeds. When we're talking about scooters here, we are referring to the lightweight, low speed, personal mobility devices, not mopeds.
The short version:
WABA supports electric shared scooters as a transportation option in the Washington region.
Scooters provides a low-emission, affordable and on-demand travel option and an alternative to private or shared cars.
WABA will, of course, continue to advocate on behalf of the bicycling public. The infrastructure needs of people riding scooters are closely aligned with the needs of folks on bikes. Our goal is to improve the conditions and safety for everyone who walks, bikes, and scoots throughout the region, and this policy will help us decide future policy positions and advocacy work.
As with bicycling, we encourage lawful, neighborly scooter riding.
Read the full policy here.