DC's Traffic Violence Data, Visualized: Our Demonstration at 14th and U.
Unless you've been hiding under a rock or walking around DC with your eyes and ears closed, you probably have felt the hectic energy of advocacy over the past few weeks! Advocates all over the region have taken to the streets to raise awareness for issues that hit close to home. For WABA and traffic advocates around the city, the number one issue we are faced with is the high number of traffic deaths and serious injuries that happen on DC's streets.
Since 2018, more than 1300 people have been seriously injured as a result of a traffic crash. Sadly, of that number, 53 lost their lives as a result of those crashes.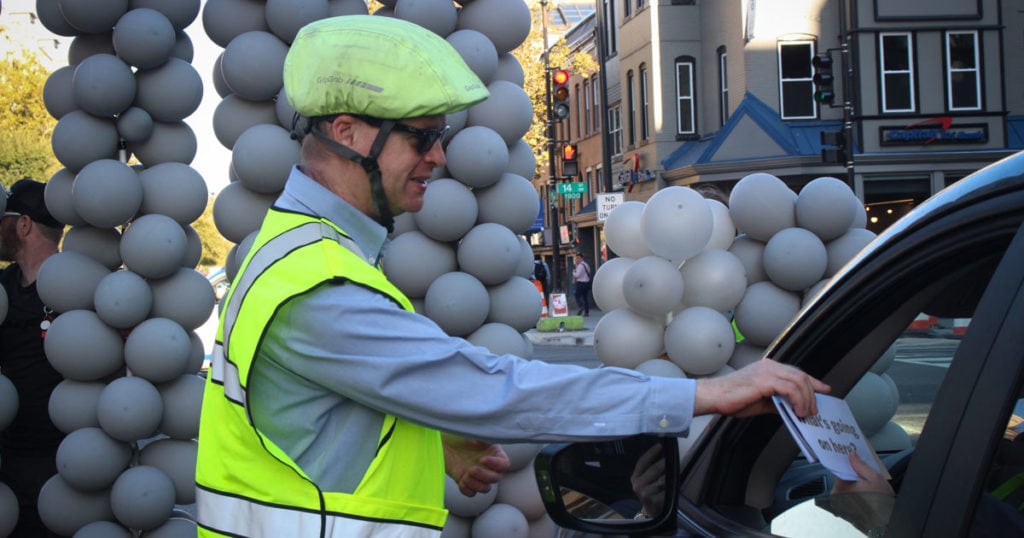 In the District, serious injuries and deaths from crashes are down when compared to the previous two years. Honestly, we are so far away from our Vision Zero goal of zero deaths and serious injuries by 2024, that even acknowledging it seems premature. But we are heading in the right direction. The increased attention on traffic injuries and deaths is a big part of that
On September 19th, we took to the streets with a host of energetic and eager volunteers and we spread the word! During the height of rush hour traffic at one of the busiest intersections in Northwest DC, WABA staff and volunteer bike advocates made the streets a little safer for pedestrians and got some drivers' attention in the process.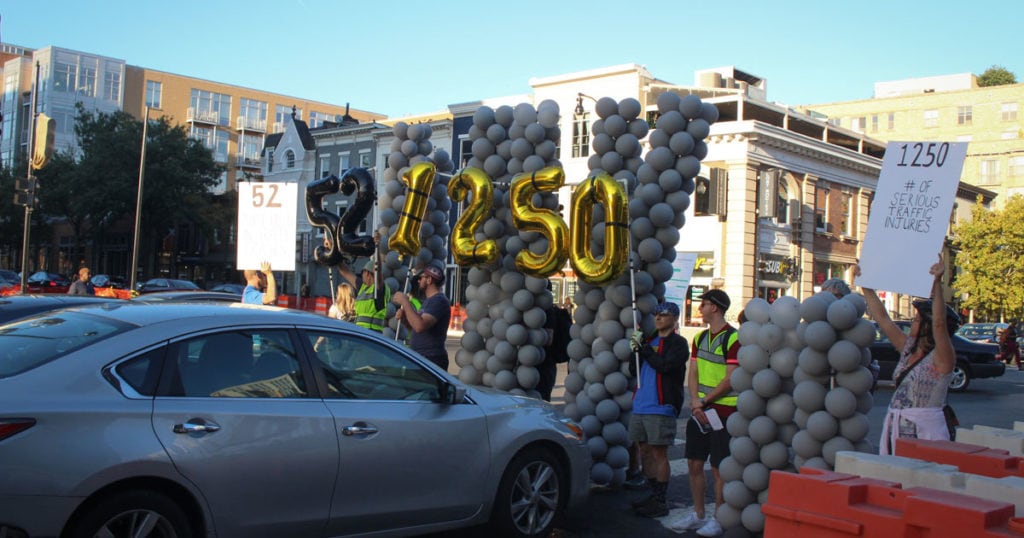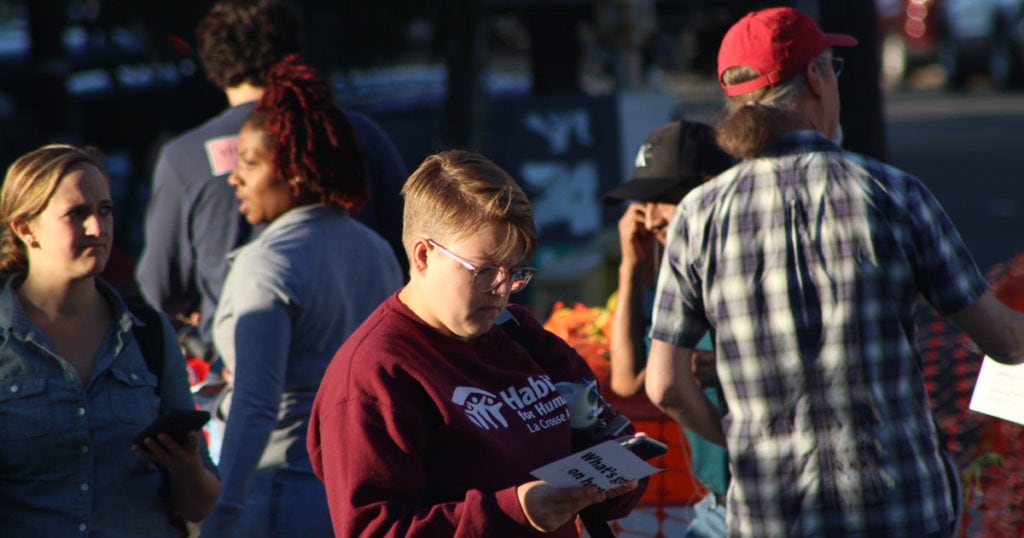 I had a moment where I stopped and took it all in. Pedestrians walking past put down their phones and interacted with one another, albeit most of them were probably wondering about the huge 10" balloon wall and 3" inflated numbers "1250" & "52" moving in and out of the intersection.
The message of the day was simple: "Too many people are hurt and killed on our streets and we have the power to change that." This message is born out of my belief that it takes every single roadway user to get us to our vision of zero. And that philosophy was on full display during our time at 14th and U St NW. Drivers and bicyclists couldn't help but pay a little more attention as well.
Speeds were slower than I usually experience in this stretch of U St. The recent changes to the streets by DDOT undoubtedly had a lot to do with that. It seems we got some help from MPD while we were there, too. Police pulled drivers over for making illegal left turns and running red lights. It was like a symphony for safer streets.
At the end of the day, I felt I understood what our streets could be like with everyone doing their part to make streets safer. We are a long way from zero, but we are closer than we were a year ago, and I hope that counts for something.
A big shout out to the amazing volunteers who came out and made a difference that day. It's never too late to get involved, sign up to become a volunteer or become a part of an action group.
You can find media coverage of the large-scale data visualization here, as well as a press release from the day's events.