It's the Membership Drive!
Oh no! The 2019 Membership drive is over! Click here to join WABA.
It's Membership Drive Week here at WABA! That means we're celebrating our passionate and dedicated members and the power we build when we come together and invest in WABA's vision for a healthier, more livable region for everyone, especially for our future generations.
What if our region celebrated bicycling every day? If our leaders chose making green spaces a priority over highways? Or if having the freedom to choose an affordable, eco-friendly, and safe form of transportation was a right, not a privilege? We want to live in a region in which everyone, no matter their skill or comfort level, can easily get where they want to go.
For this week only, grab our Membership drive "Climate Change is real. Build more bike lanes." shirt when you join.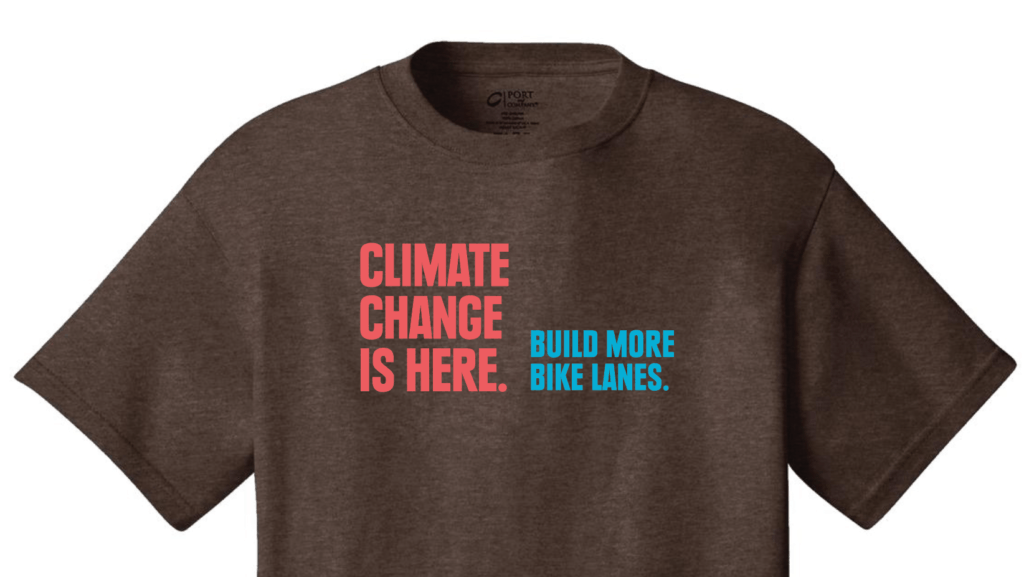 Listening to and serving our members is at the core of everything we do. From training advocates to teaching people of all ages to ride a bike to identifying how to make streets safer for everyone, we couldn't possibly do what we do without our members – become one today!
Want to learn more? Come say hi to us this week!
Happy hour on Wednesday – On Wednesday, we'll be at Highline RxR in Crystal City from 6 – 8pm – join us on your commute home! Accessible via the Mt Vernon Trail and the Yellow Line.
Trail clean up on Saturday – Invest in the places we ride and make our shared trails better. Join us for a Saturday trail cleanup on Kingman Island! More details here.