DC Council Hearing on Vision Zero Legislation
Thursday, October 24, 2019, 11:30 AM
John A. Wilson Building
Meetup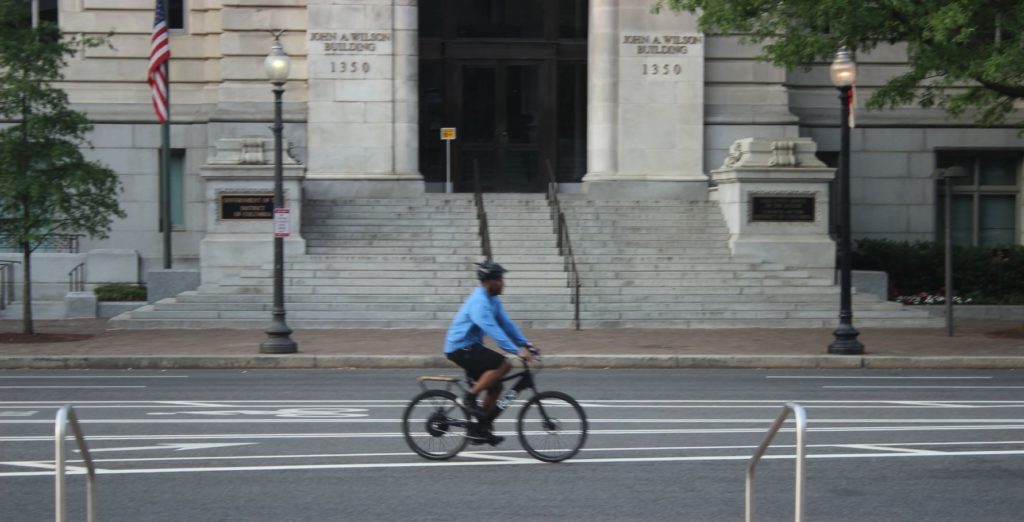 The DC Council is holding a hearing for five bills related to street safety and Vision Zero. Learn what's included in these bills, how the legislation could make DC streets safer, what elements WABA supports and opposes, and how you can get involved.
The bills are:
Bicycle Advisory Council Expansion Amendment Act of 2019
Mandatory Protected Cycling Lane Amendment Act of 2019
Vision Zero Enhancement Omnibus Amendment Act of 2019
Curb Extensions Act of 2019
Cyclist Safety Campaign Amendment Act of 2019
Learn what's in the bill in our webinar here.
Sign up for our testimony writing workshop.
Sign up to testify at the hearing.