Make sure the Council knows you support Vision Zero legislation.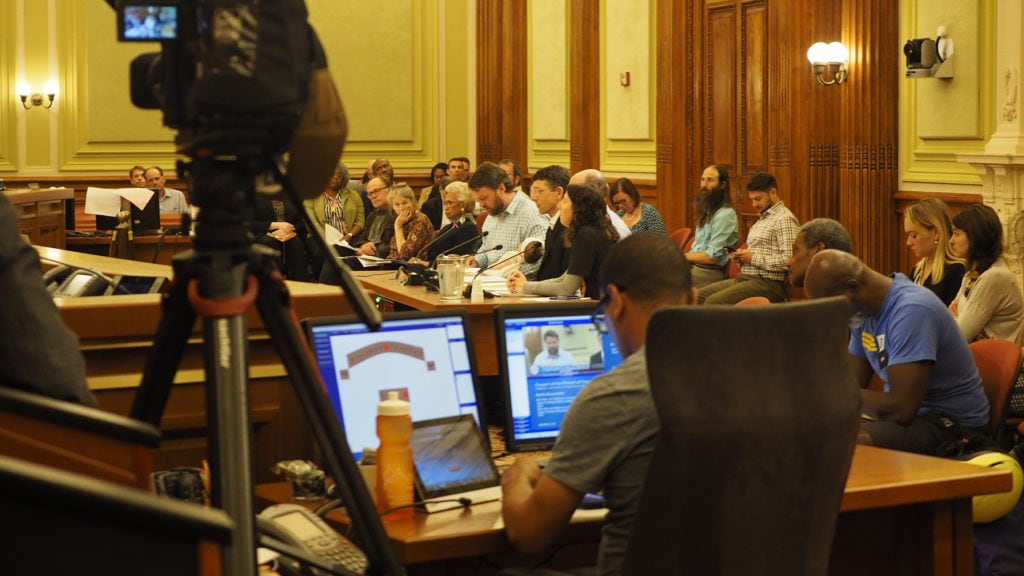 Last week, more than 60 people showed up to testify in favor of legislation to make our streets safer. Thank you to everyone who took the time to testify. The personal stories people shared during testimonies were moving, and sent a strong message that we need to change our streets now. Plans don't save lives.
The Council heard from us. DDOT heard from us. But we still have work to do—the Mayor's office does not support a number of important provisions of these bills. In order to get them fully funded in next year's budget, we need the DC Council to hold a vote before the year is out.
That means the council needs to hear from you.
You have until November 7th to submit testimony for the record. You can submit testimony by emailing abenjamin@dccouncil.us. Don't forget to CC advocacy@test.waba.org, too.
In case you missed it, here is a copy of our testimony writing template and slides from our webinar.
We are so close to truly transforming our city and making it safer for all modes of transportation. Let's continue to push make Vision Zero a reality.