WABA x JUMP Community Ride
Saturday, November 23, 2019, 12:00 PM
Four Mile Run Park Plaza
Ride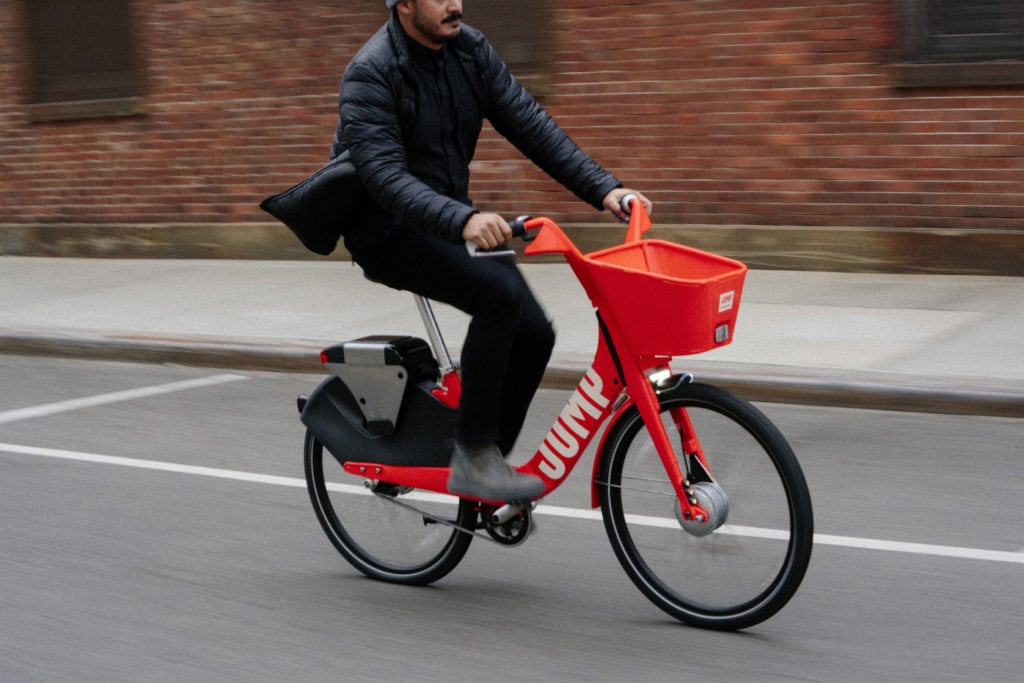 Worried that falling temperatures might put a damper on your ride? Learn the ins and outs of cold weather biking and gear up for plenty of riding this winter with WABA and JUMP! We'll discuss the importance of layers, riding in inclement weather and how to get the most out of your cold weather ride. And don't worry, if you get too cold, you can always lock up your JUMP bike and hop on the Metro. We'll be exploring helpful ways to get from the trail to the Metro and back again so you can keep riding all winter long.
Our community education ride series is a fun, social and inclusive space for riders of varying experience and confidence. You will always have a great time on our rides, but they're also a safe space to ask questions and practice to make this summer's riding a breeze.
Ride start and end – Four Mile Run Park Plaza
Start time -12:00 PM
End time – 2:00 PM
Distance – About 14 miles
What to bring:
Questions! We love them! Do you have a particular bike situation you've always wondered about? That's what we're here for.
Appropriate outerwear, water and a snack.
Flat pedals. Toe clips, clipless pedals, or other gizmos that attach your feet to your pedals aren't recommended. If you don't know what this means, your pedals will work fine.
Bicycles and helmets will be provided for free!
What does it cost?
This class is free thanks to the generous support of JUMP! Bicycles and helmets will be provided!
Class Location
4121 Mt. Vernon Avenue
Register