Celebrate the Jones Point Park Bike Campus
Saturday, December 7, 2019, 10:30 AM
Jones Point Park, Jones Point Dr, Alexandria, VA 23242
Meetup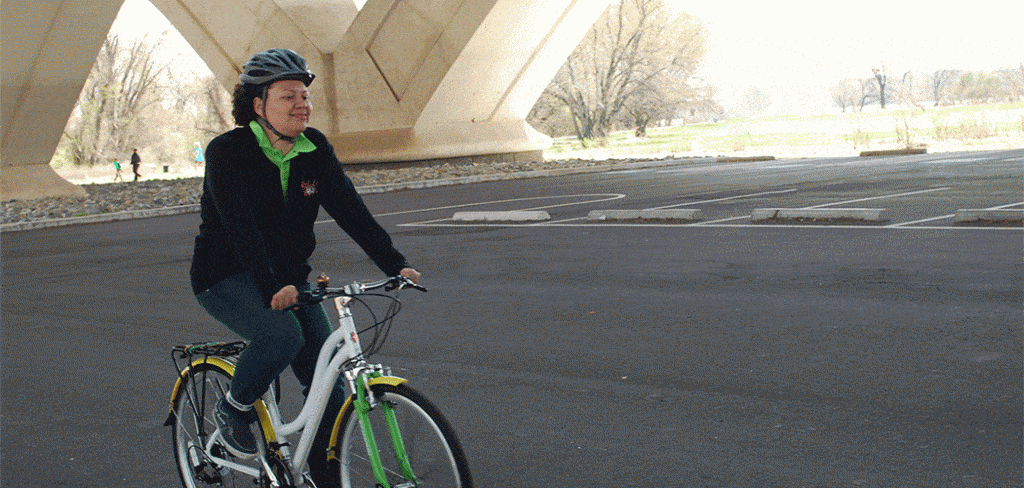 We are celebrating the completion of the Alexandria Bike Campus, a major milestone for the region's commitment to safe bicycling! WABA will host a ribbon cutting on Saturday, December 7 at 11:00 a.m. at Jones Point Park in Alexandria.
We are inviting community members and families to come use the bike campus for the first time! WABA bicycle education instructors will be demonstrating how to use the bicycle campus to teach students of all ages how to ride and how to ride safely and confidently. Looking to learn a new skill? Our instructors are here to help you!
Who should come?
Everyone! And bring your friends and family. All bicycles are welcome, whether you are on a balance bike, a family cargo bike, or your commuter. Join us for a morning of skills, fun and joy, and community building!
What's a bike campus?
The bicycle campus is a paved space created expressly to teach people of all ages how to ride safely, comfortably and confidently. The Alexandria bike campus has two major elements. It has a small-scale, six-block model of "city" streets. Each block has a different street design, allowing bicyclists of all ages to learn how to maneuver and what to expect in different "real world" scenarios. Additionally, the design includes a training course that allows for distraction-free learning for basic skills such as riding in straight lines, turns, starting and stopping, and bike handling. The facility is open to the public for self-learning and will be used to host WABA bicycle education classes.
What should I bring?
Bring your bike, bring your helmet, and bring your family and friends!
Where are we meeting?
Great question! Look for the paved sections underneath the Wilson Bridge at Jones Point Park. We'll be just east of where the Mt. Vernon Trail crosses under the bridge and where the bathrooms are. Look for the mini-street scape!