Happy #OptOutside, everyone!
We're stepping away from our computers, skipping the shopping mall, and getting on our bikes today.
We're celebrating the power of nature, and doing something to leave our communities a little stronger than we found them.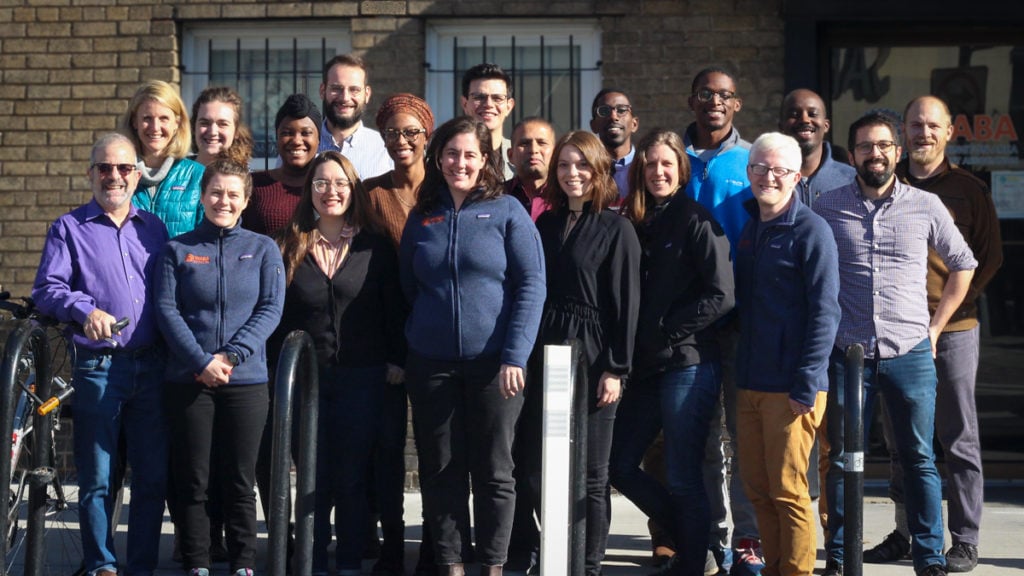 We hope you get to do the same—spend some time outside with the people you love. Go for a bike ride, help out at a neighborhood cleanup, enjoy some breakfast pie on your porch. 
This week is also a time to reflect on everything we're grateful for:
You. You and thousands of other supporters power WABA, and we wouldn't be a strong, sustainable organization of 20 people without you.
Trails that give us reprieve from the concrete jungle, and give us that boost of sunshine and happiness.
Protected bike lanes that keep us safe moving through cities and act as superhighways to meet and make friends.
Ice cream—did you know that we almost always have ice cream in the freezer at WABA? (We're on the hunt for a cozier, wintry treat.)
With gratitude,
The WABA Staff: Katie, Anna, Kristin, Sydney, Ursula, Garrett, Colin, Hannah, Carm, Tessla, Raymond, Trey, Hannah, Cyrus, Pedro, Eli, Jeremiah, Jeff, Jonathan, and Greg.