Making space for joy and humanity
Back in October, something magical happened on Georgia Avenue NW. I hope you were there. For a few hours, tens of thousands of people got to experience the potential of our city's public space—walking, biking, dancing, gossiping, practicing yoga, learning to ride a unicycle. It's amazing how much joy and humanity you can fit into three miles of city street when you make space for it.
DC's first Open Streets event was a resounding success, and it would not have happened at all without you. Thank you. Your investment in WABA is an investment in a more joyful, more human city. You're investing in the decades of advocacy, relationship building, and activism that it takes to reimagine our city. Will you make a donation today to make our region a better place to live and bike?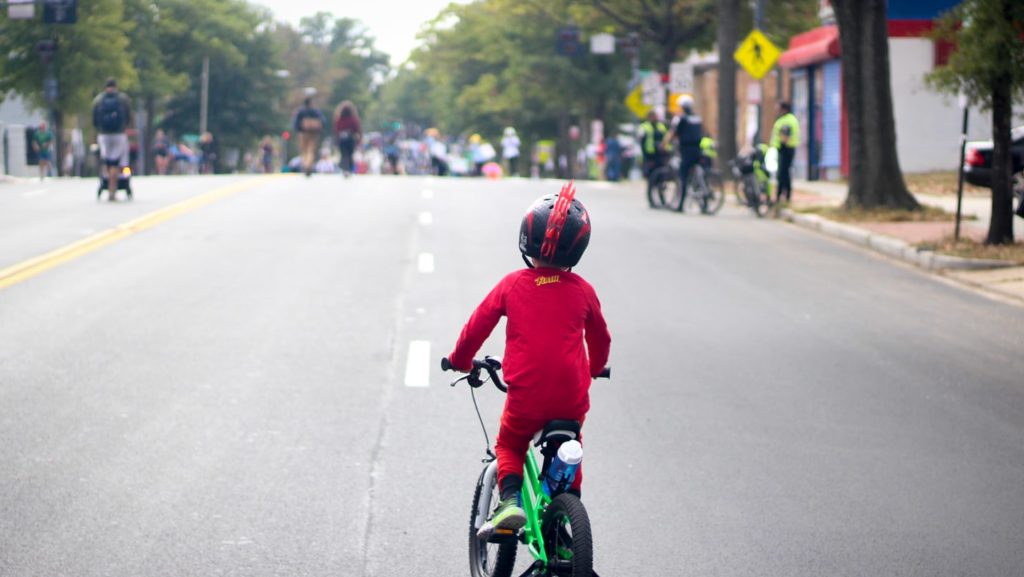 All of you made so much good happen for bicycling in 2019, and we are so proud of the strides we made together:
There's space for you and your bike on Metro, any time.
We're a big step closer to building Long Bridge, our region's first bicycle-pedestrian bridge across the Potomac River.
We're making progress towards another new bridge, connecting the Anacostia River Trail to the National Arboretum.
We fought hard for and won eight new protected bike lanes in the District—some are short, but they're all important, and we're building momentum for 20 miles by the end of next year (more on that later).
Seven really important transportation bills are in the DC Council right now. Wins there will mean slower speed limits, safer intersections, and faster fixes to dangerous roads.
Downtown Silver Spring has the Mid-Atlantic region's first Protected Intersection—a low stress bike experience that extends all the way through a busy road crossing.
Prince George's County and Arlington County both acknowledged that "fewer" people dying on its roads isn't good enough, and that zero is the only morally acceptable goal by committing to Vision Zero.
There are bike lanes on Seminary Road in Alexandria!
Arlington County finalized its Bicycle Master Plan, which calls for almost 90 miles of new, low-stress bike lanes and trails by 2025.
We have a lot to celebrate, but there's still work to do. Too many of our streets are still dangerous, and one Open Streets event doesn't fix that.
We hear over and over that it takes a long time to plan, design, engineer, and build new places to bike. That might be true, but that doesn't mean we should be patient. The climate is already changing. It's in the plan is just not good enough. Plans don't keep people safe. Plans don't reduce carbon emissions. We need to change our streets. Now.
In 2020, with your donation, we're keeping the pressure on until the paint is down, until the concrete barriers are in the street, until dangerous drivers are off the road, and until our families and neighbors have safe, comfortable places to ride bikes.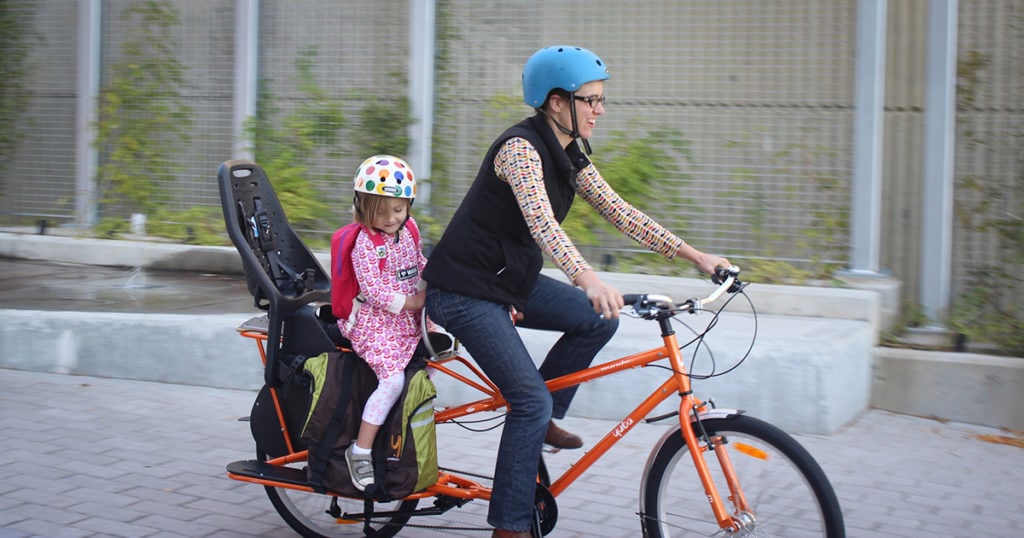 Your gift supports what it takes to win region-wide: organized people, deep relationships with elected officials, and a big list of folks who are willing to spend a few minutes writing an email or making a phone call to their elected officials.
Building these relationships is important, because not everyone thinks safe places to bike should be a priority. Across the region, we're fighting the same fight over and over again—on Little Falls Parkway in Bethesda, on Seminary Road in Alexandria, on 9th Street NW in DC. Every neighborhood has folks with time, money, and influence, willing go to the mat over the most marginal inconveniences to their driving experience. Your donation helps us make sure that their voices aren't the only ones in the room
Your donation means more people speaking up for biking where it counts—at meetings, hearings, and neighborhood events.
Will you make a donation today to help us reach our goal? Your tax-deductible donation means more bike lanes, safer streets, healthier people, and connected communities, and we are so grateful.
—Greg