Showing up in more places than ever
If you've supported WABA in the past—by making a donation, becoming a member, or attending a signature event: thank you!
Your donation means more people showing up for biking when it matters—at meetings, at hearings, at neighborhood events. And when we can count on you, we can make more happen in 2020.
We are so grateful for your past investment in WABA, which was invaluable in building a strong organization capable of driving change in our region. Can we count on you again this December?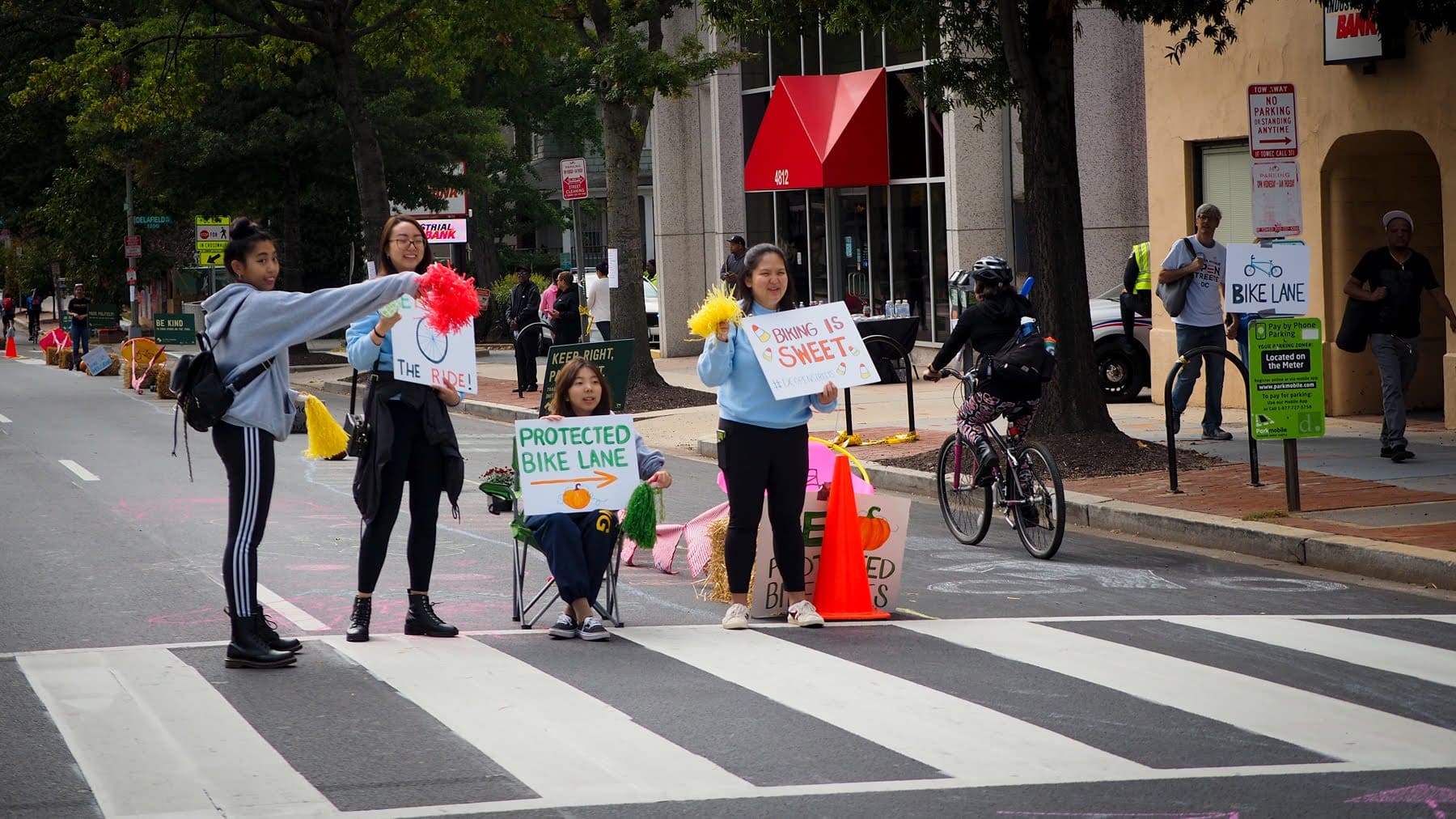 Your donation not only supports the community organizing work I wrote about last week, it supports work in communities across the region that means more people riding bikes and more, better places to ride.
In addition to much of the work you already know about and rely on every time you get on your bike, here's some of what your donation will make possible in 2020:
We're going to help more kids have fun on their bikes. Our youth education program is expanding to Montgomery County! We'll be teaching children in afterschool programs how to ride safely, and at the end of each six-week session, leading a celebratory family bike ride.
We're going to teach adult education classes in ASL and Spanish as well as English, so we can help more people ride confidently on city streets.
We're going to host more bike rides than ever. We launched two new rides in 2019 (the Sprouts Ride and the Sweet Ride), and in addition to those and our other signature events, we'll be organizing lots of free rides—about one a week when the weather's great for biking!
Will you make a donation today to ensure we can organize rides for people of all backgrounds and abilities?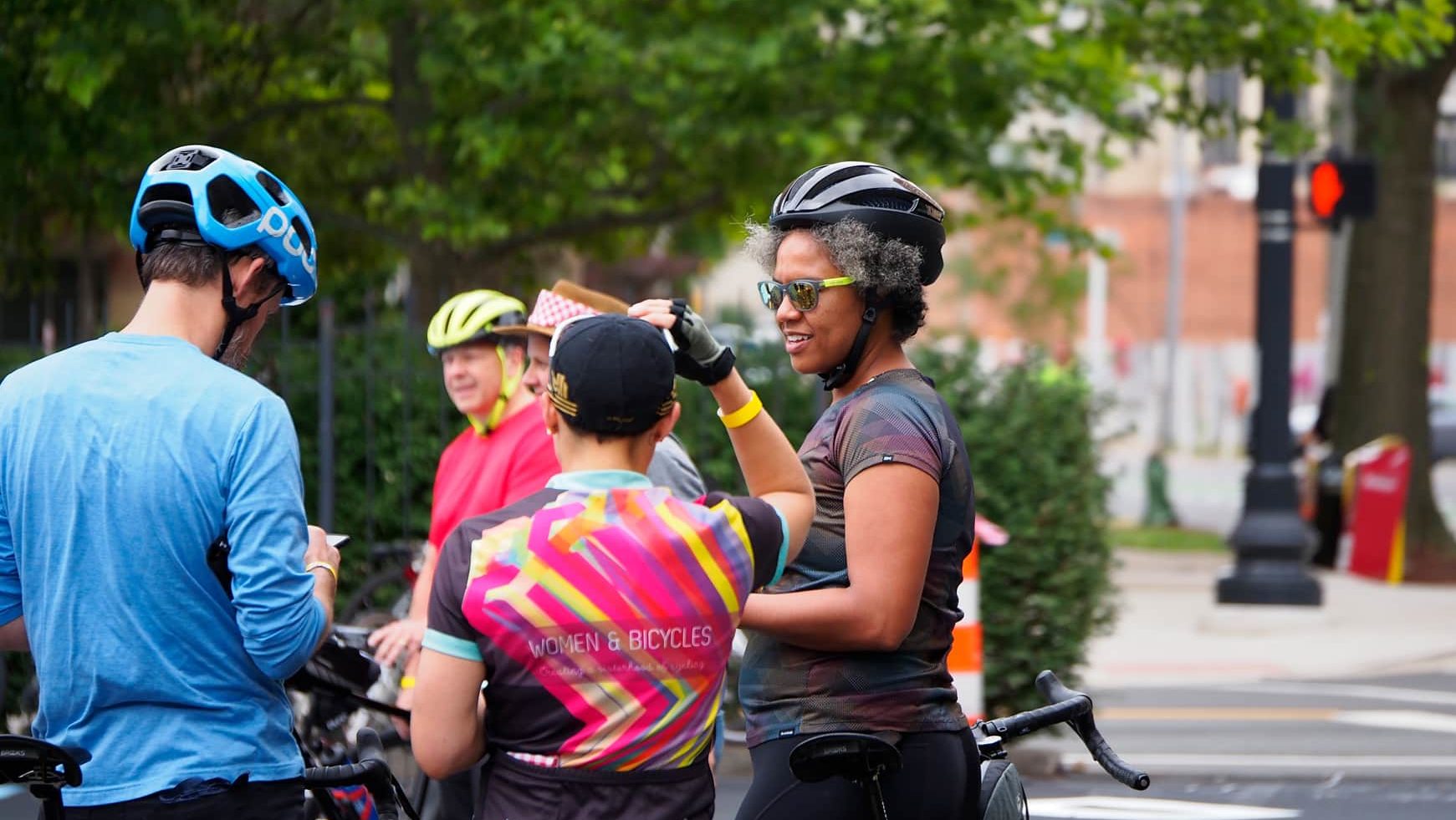 We'll be showing up in more places than ever, including Union Station! With your support, WABA is working to take over the iconic bike center at Union Station to provide a literal hub for after-work on-bike adventures.
We're working to expand our beloved Trail Ranger program to Prince George's County! You might have seen our Trail Rangers out on DC trails, doing trail maintenance and connecting people with helpful resources. Our neighbors in Prince George's County boast some of the loveliest trails in our region, and your support for the program here has shown the County the value of expansion.
We can't say too much yet, but we're going to show what safer streets could look like, and how our communities could connect around shared public space—more color, more space to play, and more neighbors talking to neighbors.
WABA spearheads the Capital Trails Coalition, which builds support for and leads the development of the Capital Trails Network. When it's finished, we'll enjoy 300 additional miles of connected, world-class trails. To build political support for the network, WABA is helping the Coalition make the business case for trails: we know trails are great, but what will be the true impact on the health, environment, and economics of our region?
Thanks to WABA, five of the six jurisdictions we serve have committed to Vision Zero: the conviction that no person should be seriously injured or killed traveling on our roads. But the pledge is just a start, and our job is to hold government agencies accountable to their commitment and ensure they hear from you. In 2020, we'll host two Listening Sessions leading up to our Vision Zero Summit so that policy makers hear directly from you and your neighbors about what matters on your streets.
Will you make a donation to WABA today? Your tax-deductible donation means more bike lanes, safer streets, healthier people, and connected communities.
We need you to help make this work happen! If you make a donation today, we won't ask again the rest of the year. And if everyone reading this made a donation, we'd reach our goal AND have the resources to hire another organizer. Can you help?