The kids are alright
It's easy to get bogged down with the negative stuff sometimes. We're not making progress fast enough on certain bike lane projects. There's always a car parked in the (insert that one street on your ride) bike lane.
But the Bike Camp kids are alright, thanks to your support.
Every year, WABA holds Bike Camp, a summer program for kids aged 8 – 14. Each session is a week long and Bike Campers do it all—bike maintenance and repairs, ride mapping, slow roll races, field trips, and popsicle eating. Campers will sometimes log up to 25 miles of city riding in a day. That's more than one-third of the 50 States route!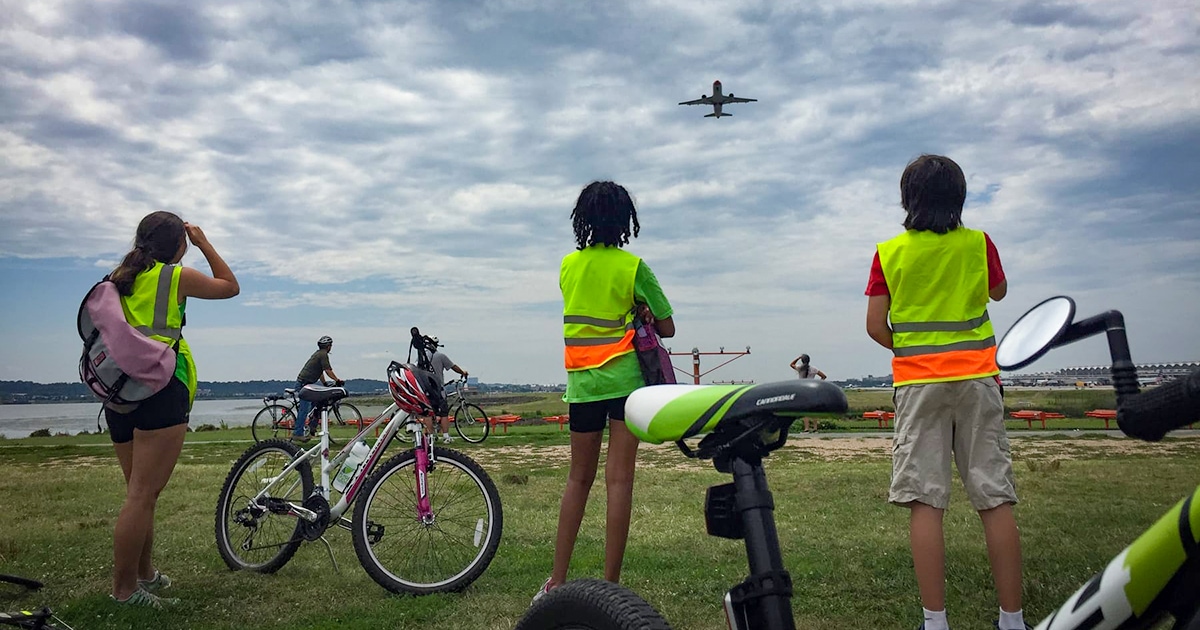 What makes Bike Camp so special is teaching kids to navigate through the city on their two wheels. They get to see the good infrastructure, the not-so-great infrastructure, and ask questions about why it is that way, and how to make it better. The kids get to see first-hand that all the road space doesn't just belong to cars, it's for them, too.
And when you give to WABA, you're not only making a fun, green transportation option for riders of every age and ability, you're helping kids see where they can make change in their communities.
Will you support Bike Camp and programs like it that give children safer, greener routes around town?