Today only: double your impact.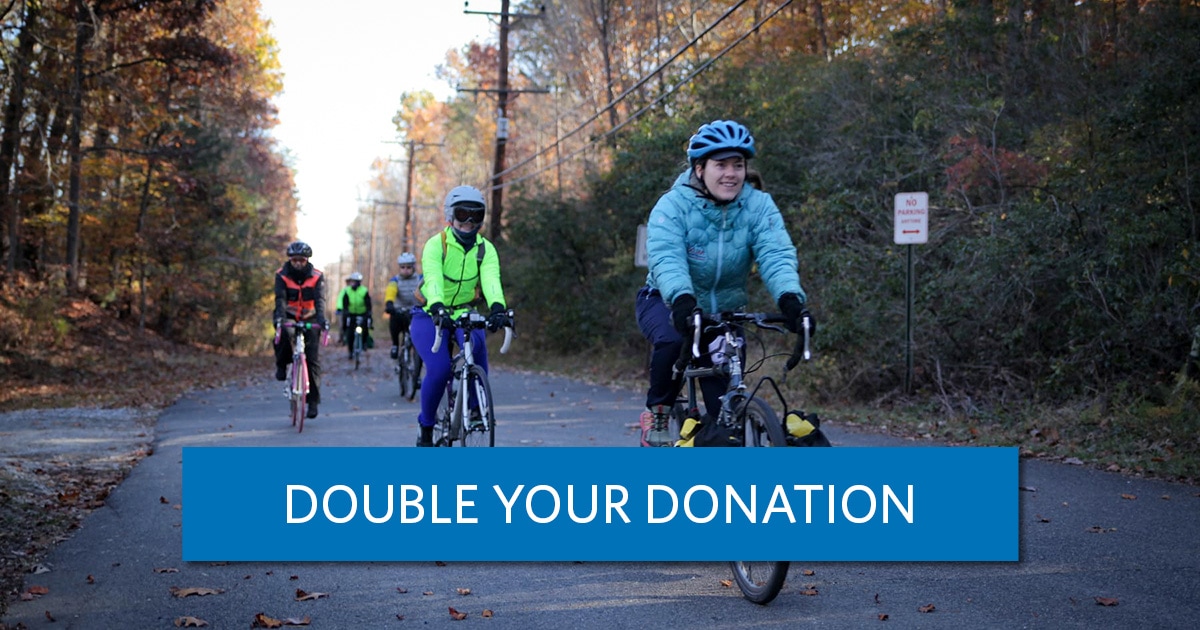 Today, five donors who have supported WABA for more than a decade are stepping up. They're matching your donation, dollar for dollar, up to $11,000.
Each of these donors has gone above and beyond through the last decade (or more), and today, they want you to join them. Can you make a gift today to help WABA enter the next ten years strong?
We have so much on the horizon for the 2020s. We'll have multiple car-free bridges. Our trail network will near completion. We'll have networks of connected, protected bike lanes equitably distributed across the region.
A decade ago, we didn't have a single protected bike lane in the region. Our trail planners weren't talking to each other. We didn't have a robust bikeshare system, and we couldn't take bikes on Metro during rush hour.
But our donors had faith and hope, and generously stepped up to help build a region where getting out of your car and on a bike is not just an option, it's a joy.
Will you join them today? We are relying on you to build a better connected, more beautiful region. Let's build something special together.
Thank you!