Earth Day Community Ride – Alexandria
Wednesday, April 22, 2020, 5:30 PM
National Science Foundation
Class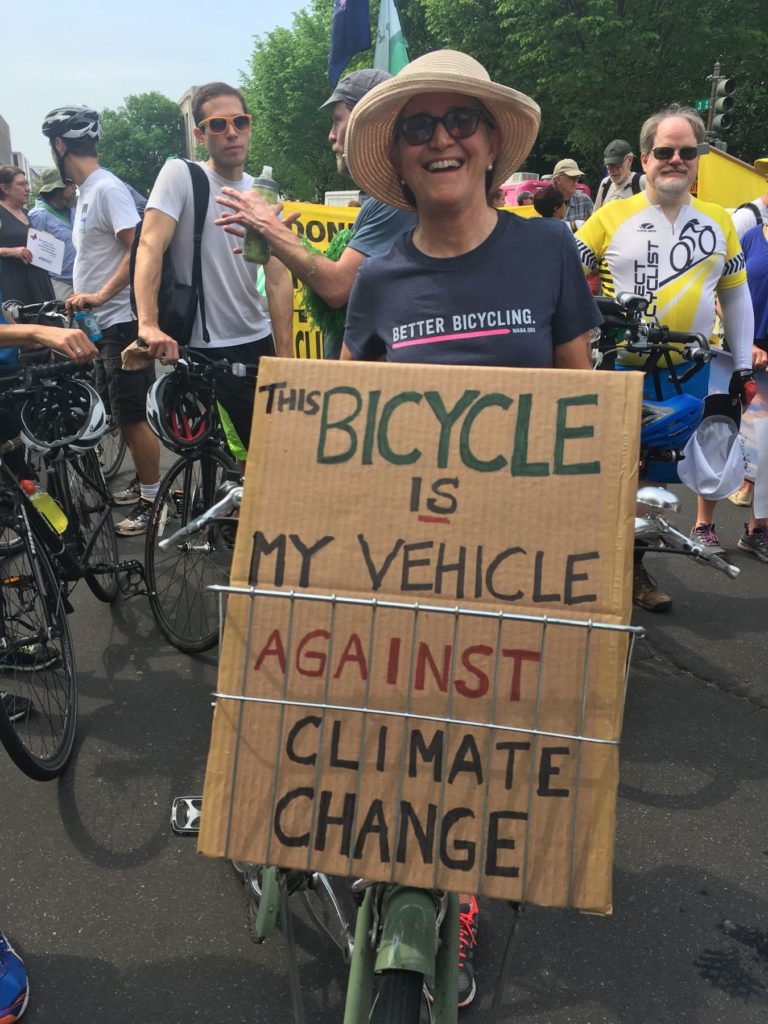 Celebrate Earth Day with a carbon-neutral tour of Alexandria! This 9-mile afternoon ride will depart from the National Science Foundation Plaza in Eisenhower and explore the many bike lanes, trails and ways to get around the city.
Overview
Community Rides are a fun, friendly and low-stress way to experience bike routes and trails throughout the region. Our rides are an inclusive space for riders of all experience levels to get out, have fun and ask questions. Community Rides depart from all over the place and are designed to accommodate different distances and interests. Check out the schedule and find the ride that is right for you! Have any questions? Email us at education@test.waba.org.

Ride Details
Ride Duration: 2 hours
Equipment: Participants are required to bring their own bicycle and helmet for Community Rides. Bikes must be in good working order. Use a Capital Bikeshare bike and WABA will reimburse your usage fee for the duration of the class! Email education@test.waba.org for more details.
Cost: $10.00 / FREE for WABA members
Registration Policy: Advance registration is preferred to secure your spot. Drop-ins are free (if space is available)! Be sure to show up for the ride 15 minutes before start time. 
Location
National Science Foundation Plaza
2415 Eisenhower Ave, Alexandria, VA 22314
Instructions: Please meet on the plaza adjacent to Eisenhower Ave. WABA Instructors will be wearing teal polo shirts.
Metro: The Eisenhower Ave Station is a 0.1 mile walk from the plaza
Register