We're hiring: Bike Camp Counselor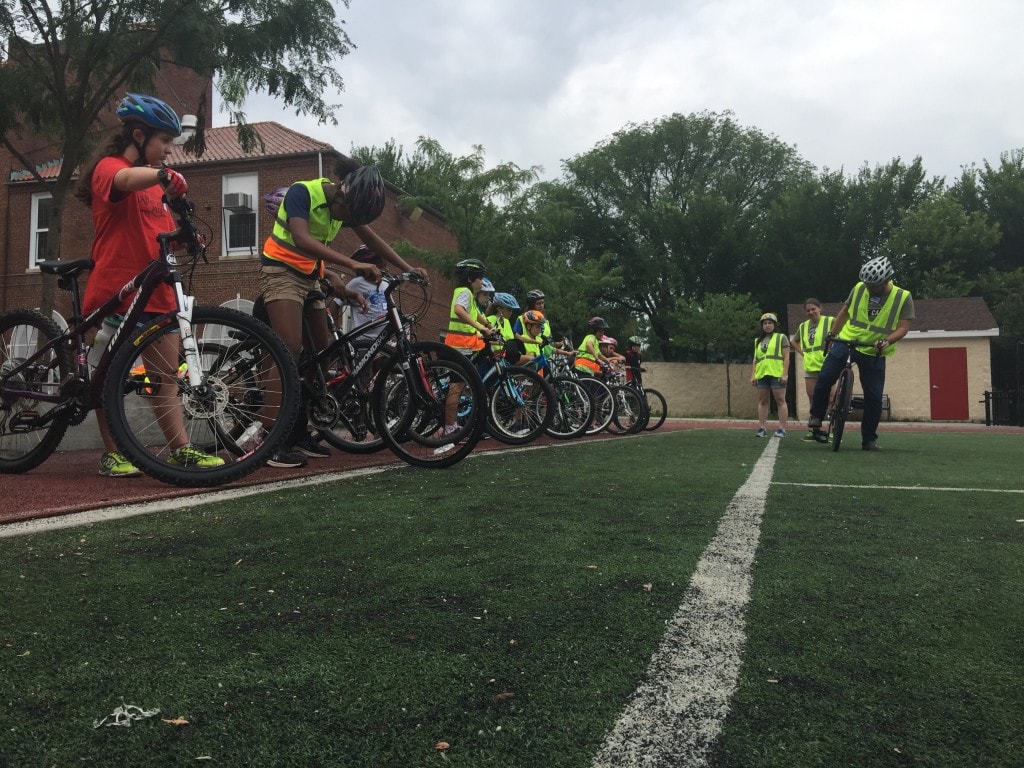 Position Overview
WABA's Bike Camp! consists of six one-week sessions for kids to ride, explore, and have fun! Our Bike Camp! Counselor will keep things running smoothly, help the campers ride and work together as a team, build rapport and community, and make this summer one to remember.
During training, the Counselor will be taken through a thorough ride-safety course to learn the ins-and-outs of leading and supporting youths on bikes. Further training will include: security and safety procedures, emergency management, behavior management, food and health safety, team training, and more. Training will take place Thursday and Friday, June 25th and 26th.
Pay and Job Structure
This is a temporary, full-time position (38 hours/week). The season runs from Thursday, June 25th through Friday, August 7th. There will be no camp on the 4th of July. Bike Camp! Operates from 9:00 AM to 4:00 PM. Counselors are expected to arrive at least 15 mins before camp opens. Pay will be $16.50 per hour. The Counselor team will be the primary staff responsible for the day-to-day operations of Bike Camp! and will report to our Camp Director, Jeff Wetzel.
Responsibilities
Ensure the safety, well-being and health of Bike Campers (ages 8-14).
Lead and/or support bike rides, in summer weather, ranging from 3 to 20 miles in length.
Organize group activities and team-building exercises.
Provide engagement, humor, and positive spirits as a role model for the Campers.
Evaluate and provide feedback on Bike Camp! afterwords.
Qualifications
0-2 years experience working with youth, preferably in a summer camp environment or similar.
Must be able to ride a bike in city traffic with competence and confidence enough to pay attention to the actions and well-being of other riders.
Understanding of and ability to communicate safe bicycling practices.
Must be able to pass a criminal background check.
Must be able to provide a working bike and helmet.
High school diploma or equivalent preferred.
A strong commitment to WABA's mission.
About WABA
Making bicycling better through advocacy and education, the Washington Area Bicyclist Association (WABA) promotes biking as a healthy, low-cost, and environmentally-friendly form of transportation and recreation. With more than 5,000 members region-wide, WABA serves bicyclists throughout the Washington, DC Metropolitan Area, including the District of Columbia and parts of Maryland and Virginia.
How to Apply
This is a seasonal, full-time position (38 hours/week). The season runs from Thursday, June 25th through Friday, August 7th. There will be no camp on the 4th of July.
Send application materials to jobs@test.waba.org and include "Bike Camp Counselor" in the subject line. No phone calls, please.
To be considered, please submit a one-page resume and briefly answer the following questions:
How do you meet the qualifications listed above?
What makes you a great Bike Camp! Counselor?
Describe a positive experience you had while working with youth.
Applications will be accepted until April 15, 2020, though candidates are strongly encouraged to apply earlier.
WABA is committed to providing equal employment opportunity for all persons regardless of race, color, religion, national origin, marital status, arrest record or criminal convictions, political affiliation, sexual orientation or gender identity, disability, sex, or age.