20×20 Campaign May Update
It has been a few months since our last update on WABA's 20×20 campaign, and so much has happened. The world has been turned upside down and we find ourselves with new rules for getting around and new demands on our streets. For many, this crisis is proving how liberating getting around by bike could be, if only there were a complete network of reliable, safe, and low-stress places to ride across the city.
We are working many angles to build that network, and you can read about them and sign your name in support here. The 20×20 campaign to add 20 miles of protected bike lanes to DC's network by the end of 2020 remains critical to getting it all done.
Roll Up Your Sleeves & Get Involved
Summer Advocate Training Series
We are excited to announce a new weekly training series to help get community advocates like you fit for a productive summer of fighting for safe streets. Over the next couple weeks, hop on Zoom for a 30-60 minute session on the core skills, background, and tools for moving the 20×20 campaign for more protected bike lanes throughout the city.
It's weekly, Wednesdays at 6:30pm starting May 13! Come for as many sessions as interest you. No prior experience is necessary. See the calendar and sign up for a session here.
Join our 20×20 Spring of Action
To keep our momentum and the support for 20×20 projects growing, we are doing a weekly call to action. Each week, you will get a new opportunity to make the case for safer streets to a community stakeholder or elected leader. With your help we can bring new allies to the table, find common ground, and keep putting pressure where it is needed. Sign up for your Ward's 20×20 group to get started!
Attend a DC Council Candidate Forum
Next week, we are pleased to host candidates for DC Council seats to discuss their perspectives and priorities on transportation, biking, and safe streets in DC.
Tuesday, May 19 at 7pm – Ward 2 and Ward 4 Candidate Transportation Forum – register and submit questions
Thursday, May 21 at 7pm – Ward 7 and Ward 8 Candidate Transportation Forum – register and submit questions
Attend a 20×20 Ward Meeting
We have groups of community advocates working in every ward to build support for the 20×20 projects. Join us for our next meeting! Find dates, times, and join links at waba.org/fun.
Updates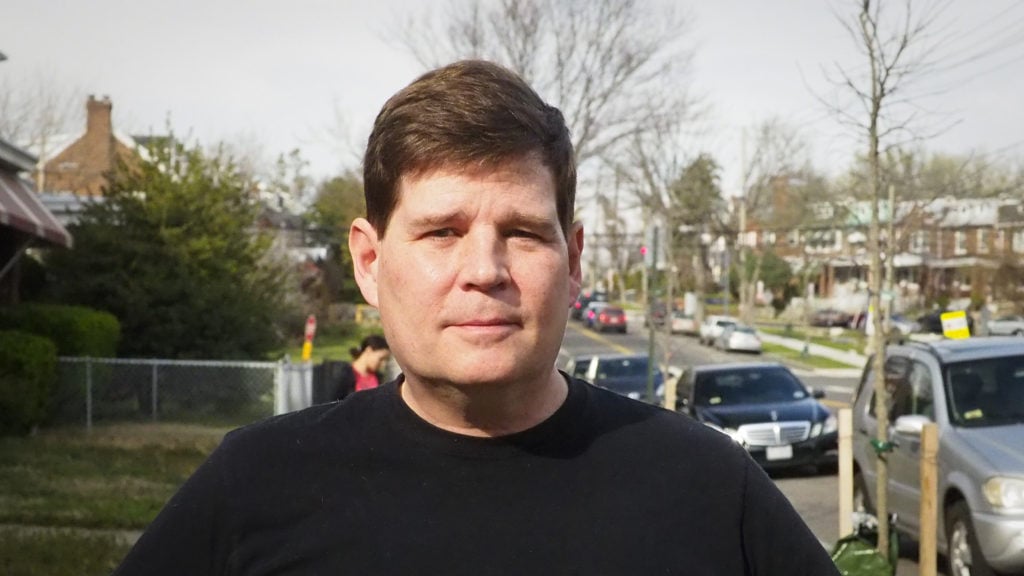 Meet James Brady!
In March, we welcomed James Brady to the team to lead our 20×20 organizing in wards 4, 7, and 8. You can get to know him in his intro blog post. And if you live in one of those wards, he'd love to get to know you and get you plugged in! To start, fill out this survey and make sure to sign up for a 20×20 group at waba.org/20×20.
DDOT Ramping Up Planning
In August 2019, we challenged DDOT to build 20 miles of protected bike lanes by the end of 2020. That's nearly 10 times the protected lane mileage the agency has ever built in a single year. By February, the agency committed to 20 miles by 2022 — not nearly good enough, but still a substantial increase in pace and ambition. We have seen that DDOT is pooling resources from across the agency to plan, design and install more lanes faster. Our organizing and your voices are making this change possible, so, it's time to step it up!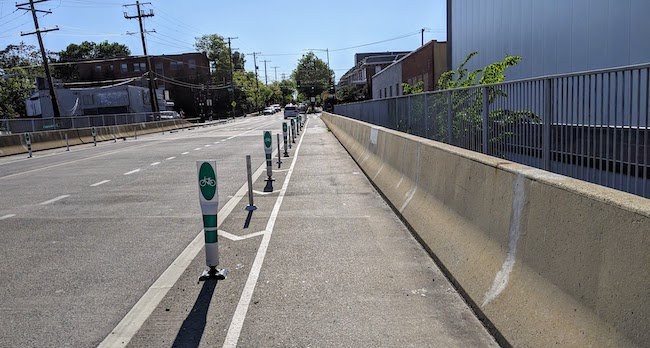 Construction Season Has Started
From winter to spring, short protected bike lanes opened on P St. SW, 6th St. NE, Franklin St. NE, Monroe St. NE, and 4th St. NW adding about 0.75 miles to the network.
Construction started this month on the long-awaited Crosstown protected bike lane connecting Brookland to Park View. It will run one mile from Harewood St. NE to Warder Pl. NW on Irving and Kenyon Streets. The design includes wide curb-protected bike lanes, safer pedestrian crossings, and a handful of changes to make this highway a more pleasant place for people.
Work also starts this month on the 0.3 mile Brentwood Parkway protected bike lanes to extend the 6th St. NE lanes to the 9th St bridge. It will make a new low-stress route to three school campuses and future links into the New York Ave Trail, Brentwood, Union Market, and Trinidad neighborhoods.
And just around the corner, DDOT is on the last step of public input before installation can start on 1.6 miles of protected bike lanes on G St. NW in Foggy Bottom, K St NW in Mount Vernon Triangle, and Water St. NW in Georgetown.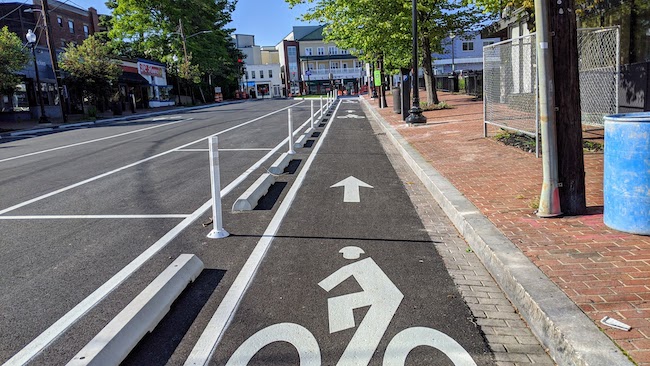 Momentum & Major Milestones
Those projects are marching along because community advocates are working with their neighbors, getting decisionmakers on board, and putting pressure on DDOT to deliver. Thanks to that work, in the past few months:
ANCs passed resolutions in support of protected bike lanes on West Virginia Ave NE, G St NW, K St NW/NE, and Kenyon St. NW,
DDOT drew up preliminary plans for protected bike lanes on 4th St SW, 1st St/Potomac Ave SE, New Jersey Ave SE, 17th St. NW, and West Virginia Ave NE,
DDOT began planning protected bike lanes and bus only lanes on Pennsylvania Ave SE from 2nd St. SE to the Anacostia River, and
Planners are nearing the final design for the 1.5 mile 20th, 21st St. NW protected bike lanes
Thanks for reading. If you want to keep this work going, this week is a great time to renew your WABA Membership! Join the Bike Anywhere Week fun, grab a bingo card, and order your rad Bike Anywhere Week t-shirt today!