20X20: Getting It Done
We are cranking up the pressure to finish the 20×20 campaign off strong. Many key protected bike lanes are already done or slated for construction this fall, promising a larger, more protected and connected bicycle network for DC. But too many important projects on the map are still plodding along with an uncertain future. Read on to see where we are and get involved.
A Big Fall for New Protected Bike Lanes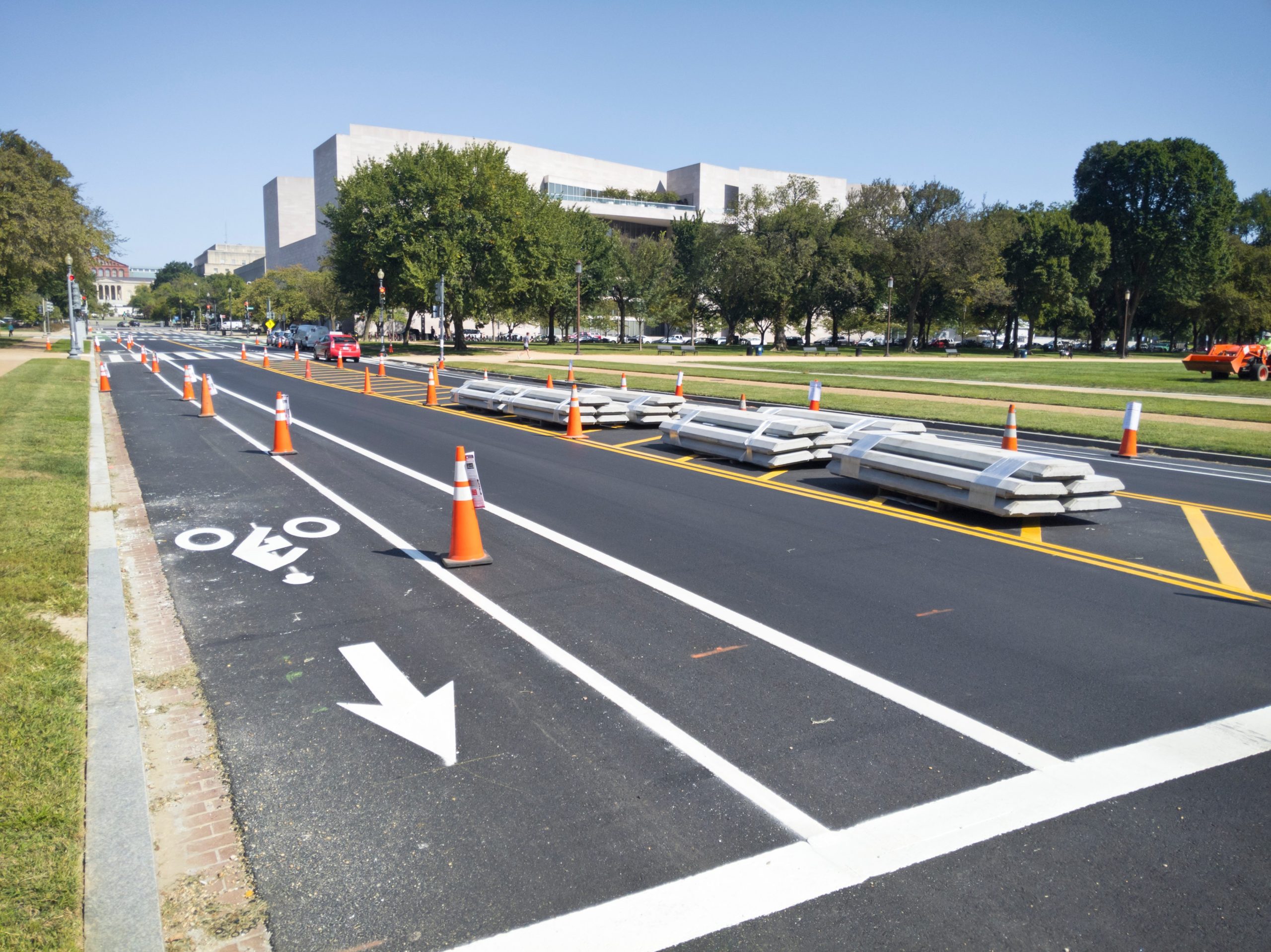 As you read this, crews are upgrading bike lanes on 4th St. NW/SW from Maddison Dr NW to I St. SW (0.8 mi) (photos) and New Jersey Ave SE from E St. to H St. NE (0.2 mi). And construction has been teased for almost 6 miles of new protected bike lanes before the end of the year on:
G St. NW from Virginia Ave to 17th St NW (0.7 mi)
20th & 21st St. from Massachusetts Ave to Virginia Ave (1.1 mi) and the link to the National Mall (0.2 mi) is coming in the spring
K St. NW from 7th St NW to 1st St NE (0.9 mi)
First St & Potomac Ave SE from South Capitol St. to I St. SW (0.7 mi)
17th St. NW from T St. to K St. (0.9 mi)
West Virginia Ave from Montana Ave to Mount Olivet Rd NE (0.6 mi)
8th St. NE from Edgewood St. to Monroe St. NE (0.5 mi)
But none of these are a done deal until they're in the ground. With just a few months to go before it is too cold to stripe lanes, we need your help to keep the pressure up!
Take Action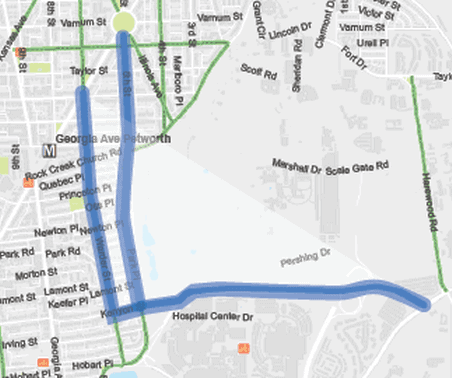 Here are a few things you can do to help:
Show Up & Get Involved
We have groups of community advocates working in every ward to build support for the 20×20 projects. Getting involved is easy. Sign up here to be the first to hear about actions, updates and get involved with planning.
Attend a 20×20 Ward Meeting
Join us for our next meeting in your ward! Find dates, times, and join links at waba.org/fun.
September 28 – Ward 8 – 6:30 pm
September 30 – Ward 4 – 6:30 pm
October 6 – Ward 6 – 6:30 pm
October 19 – Ward 5 – 7:00 pm
October 20 – Wards 1 & 2 – 6:30 pm
October 29 – Ward 7 – 6:30 pm
All of this work is made possible by the efforts of our community advocates and the financial support of WABA members. If you are able, support our 20×20 campaign with a monthly contribution. Give Today!