What a joy to share the world with him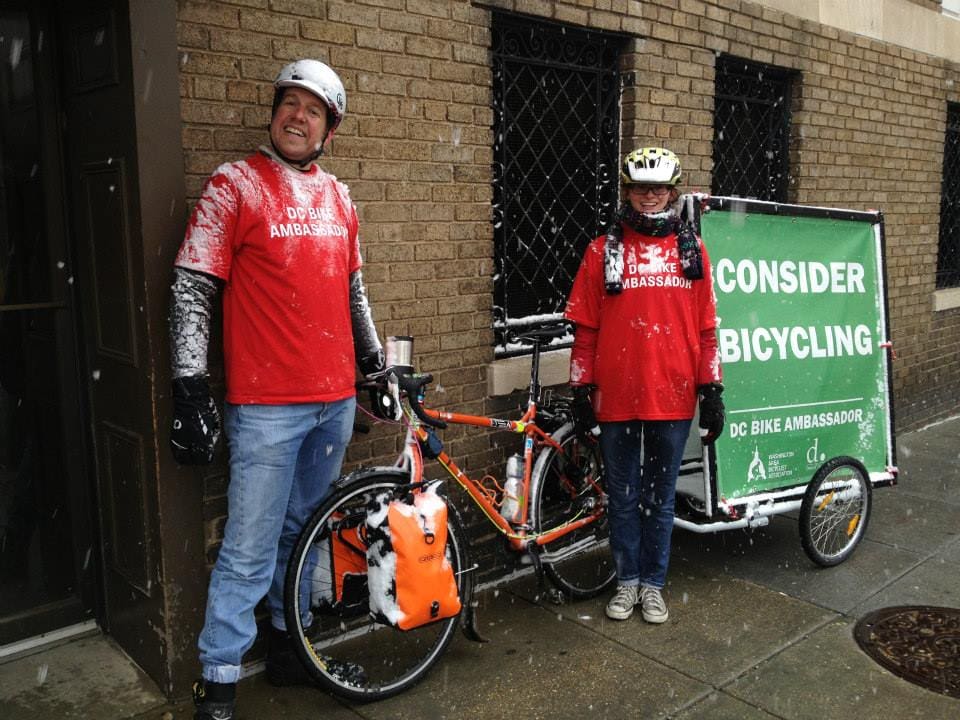 With great sadness we share the news of Pete Beers' death. Pete lived and breathed bicycling in Northern Virginia, and brought light and joy to WABA for many years.
Pete most recently worked as a bike mechanic at Bikenetic in Falls Church, and was a WABA Bike Ambassador from 2013-2015. That meant his job was to share his love of bicycling across DC, and he thrived in that role.
He wore the brightest, wildest socks he could find and emanated the same energy. He towed a giant trailer with signage and averaged 40 miles a day, and seemed to prefer riding on snowy days with horizontal winds.
Sarah Rice Scott, who worked as a Bike Ambassador with him, wrote "Pete, you were a bright light. Every time you said, 'you are loved,' I believed you."
We miss him already.
To show love for Pete and his family in this devastating moment, his community celebrates him this week. If you would like to join, his friends are organizing a mountain bike ride on Monday.