2020 Vision Zero Summit Recap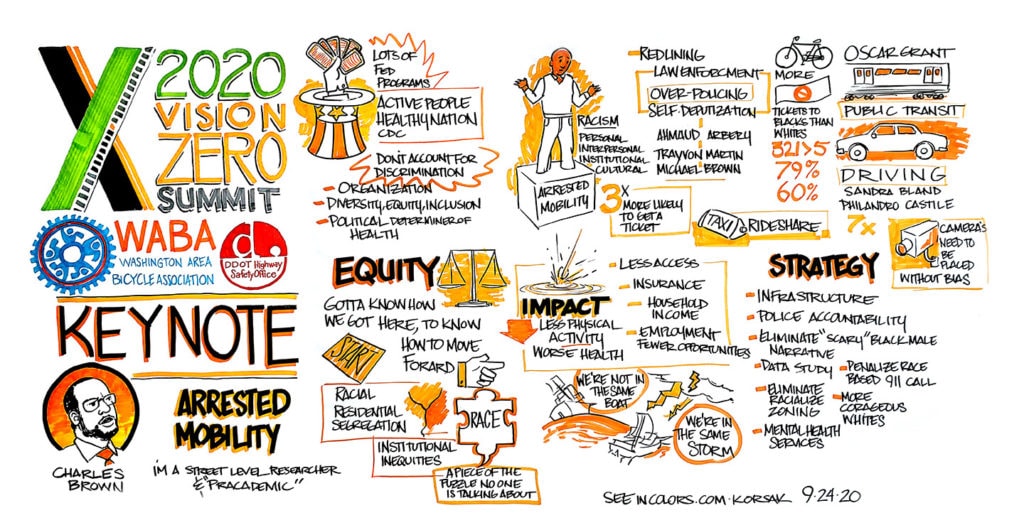 On September 24th, WABA brought together advocates, engineers, elected officials, professionals from the transportation sector together for the fourth annual Washington Region Vision Zero Summit.
This year's Summit was different from previous years. The event was postponed from March until September and then ultimately hosted virtually. However, those were just the logistical changes. Both the covid-19 pandemic and nationwide protests against police violence have highlighted how much racial injustice is built into our transportation system.
Charles Brown, MPA, Senior Researcher, Alan M. Voorhees Transportation Center (VTC), Adjunct Professor at the Edward J. Bloustein School of Planning and Public Policy, Rutgers University delivered a keynote address highlighting institutional racism and inequity in the transportation system that causes arrested mobility in Black, Indigenous and People of Color (BIPoC) communities.
This year's conference also included workshops, case studies, a rapid fire lunch session, global and local perspectives, a session on the intersection of vision zero and climate change. You can find a complete agenda here, but for a quick recap, check out these graphic interpretations by graphic Mark Kosak of See in Colors.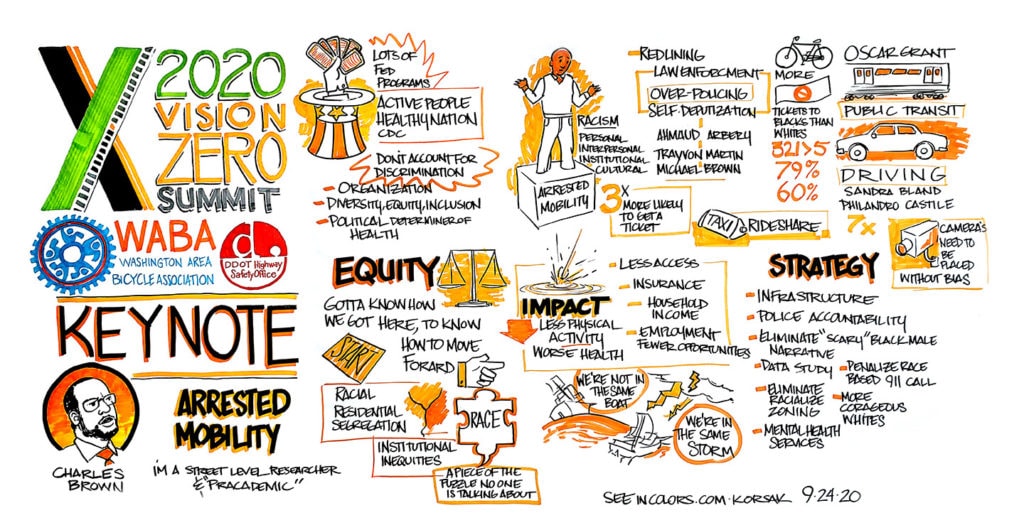 This year we included a mid-day rapid fire session: speakers were asked to respond in five minutes or less to the question: What is your one great idea for a sustainable, equitable, on-going and post-pandemic transportation system? Many highlighted the need for a multi-modal safe, connected, transportation system—more dedicated space for buses and people on bikes—but making sure those improvements are implemented equitably by focusing on safety in communities that have been underserved by safe and reliable transportation.
We closed this year's Summit with the Closing Plenary: 'Vision Zero in the Washington Region.' The session was moderated by WABA Advocacy Director Jeremiah Lowery and speakers included Greg Billing, Executive Director, Washington Area Bicyclist Association, Councilmember Monique Anderson-Walker, District 8 Prince George's County, Mayor Justin Wilson, City of Alexandria, and Councilmember Elissa Silverman, D.C. Topics highlighted included the impacts covid-19 has had on the region transportation system, enforcement on our streets and the need for street design to take precedence over policing, as well as the need for a connected and well maintained trail network throughout the region.
In addition to the Summit, In February, WABA hosted two Community Listening Sessions, one east of the Anacostia River and one West of the Anacostia River. The intention of listening sessions was to bring Vision Zero to residents who may now be able to attend a daytime, weekday Summit, to listen to community members' needs, and bring those to the forefront for the Summit audience to hear. Watch a video (sponsored by SPIN) from these Community Listening Sessions below:
---
Thank you to our sponsors: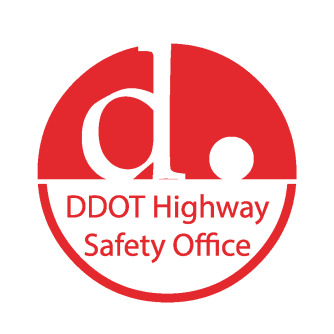 Platinum Sponsors:


Gold Sponsors:


Silver Sponsors: