Bicycling made 2020 a little better.
I hope bicycling has made this year a little bit better for you. For me, a sunny afternoon on a busy trail was a welcome moment of levity, freedom, and connection to this wonderful community.
During the pandemic, this community brought the joy of bicycling to more people than ever before— and made our region a better place to bike in a time when we really needed it.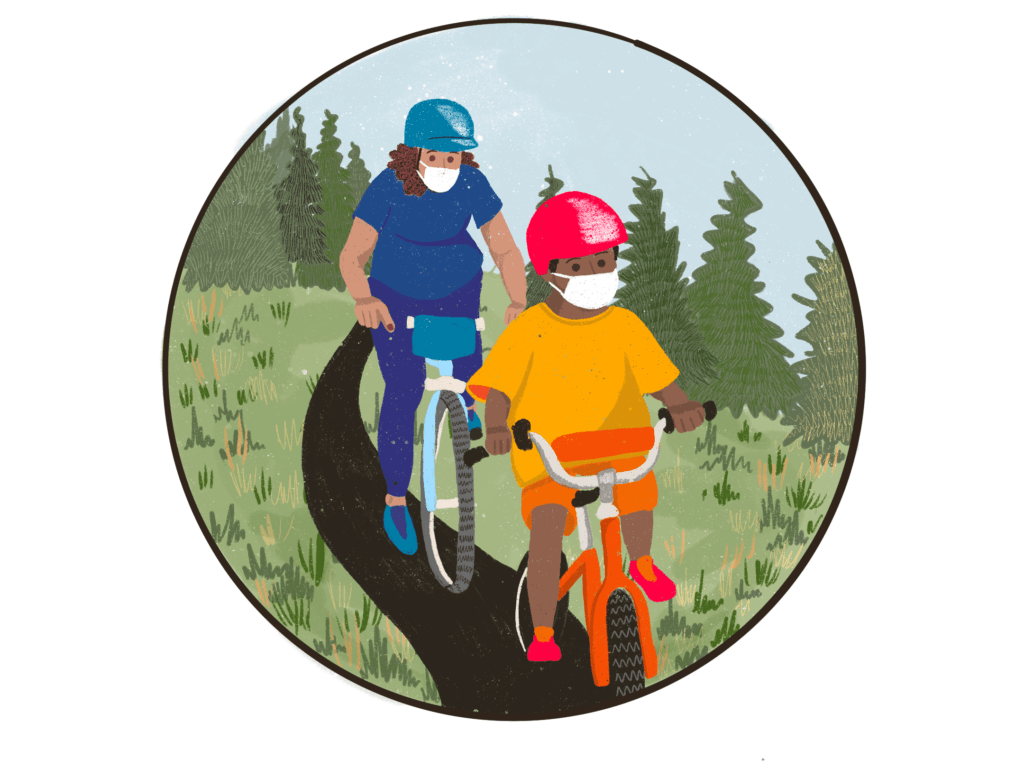 The thing is: the new bike lanes, new trails, and policies that make your ride better?
They add up to so much more than a great afternoon.
They're the backbone of a safer, more sustainable transportation system that we can rely on through a climate crisis and a pandemic.
There's no way around it: 2020 was hard. But your support for WABA made a big difference to our region and community.
Together, we:
Won car free spaces on Beach Drive and other park roads in Maryland and DC—not just on weekends but every day, reserving more space for people to play;
Expanded DC's protected bike lane network by 45%, with even more construction planned for 2021;
Cleared a wonky bureaucratic hurdle that opens up federal funding for hundreds of miles of new trails in the region;
Celebrated major progress on car-free bridges: the Long Bridge is one year closer to reality and the arches are up on the Frederick Douglass Bridge—and both will connect to new trails;
Celebrated ground breaking on a wider and safer Washington & Old Dominion Trail in Arlington, our first major trail to create wide separate spaces for people biking and people walking; and
Pushed a robust set of policy changes through the DC Council that will result in safer intersections, slower speed limits, faster changes to dangerous roads, and prioritized investment in communities with fewer transportation options.
We did all this, together, despite all the uncertainty 2020 brought. I'm proud to be part of the Washington area bicycling community.