The Bike Ambassadors: Here for All Your Questions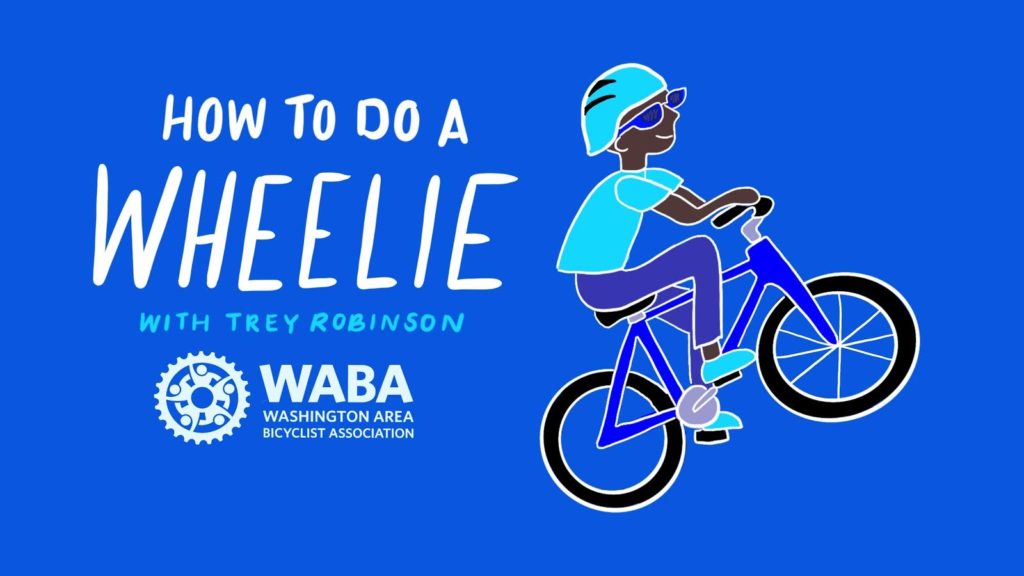 Hey there, from your friendly neighborhood Bike Ambassadors!
Do you have questions about how to be a confident rider on your first bike ride, or general questions about how to ride safely? Well, we have answers! We welcome you to bring all your thoughts and ideas to be answered by our knowledgeable WABA staff.
We are eager to answer all your biking questions and provide you with helpful tips and resources to support you on your next ride. Whether you are new to biking or even an avid cyclist looking to learn something new (like a wheelie), we can help. We welcome all your biking questions about the different types of bikes, brakes, shifting, flat tires, lights, helmets, bike rides, navigation, trails, bike lanes and so much more!
Although we aren't bike mechanics, we are happy to share some of the skills we've learned over the years from doing trail and roadside bike repairs.
If you would like to ask us questions or learn more about WABA, email bikeambassadors@test.waba.org and we will get back to you as soon as possible. We look forward to hearing from you soon, happy biking!