What's on the horizon for WABA in 2021
WABA's network of volunteers, advocates, neighbors, friends, and family made bicycling better—and kept WABA strong and steady!— in 2020.
Now, as we brace ourselves for 2021, we know that community is more important than ever. We made progress over the past year, and we're celebrating it. But there's still work to do building a region where you and your neighbors can safely explore, learn, and unlock the superpowers that come with riding a bike— and we're counting on your support to do it.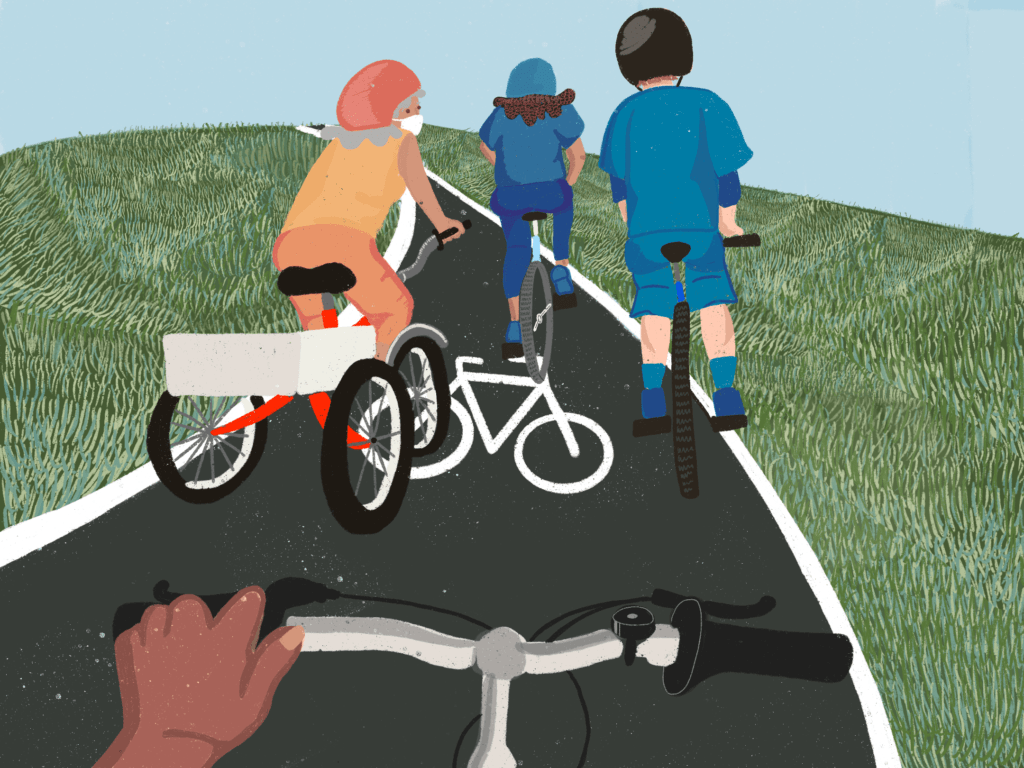 Here's what's on the horizon for 2021 as WABA keeps working to make your ride— and our region— better:
More bike lanes. In 2020 we pushed harder than ever, and completely changed the game—setting the stage for even more progress in the coming year.
A connected multi-use trail network. More than 10 miles of trails are under construction right now, and with your support, we'll reprioritize federal transportation funding from highway projects (that won't even diminish traffic!) to trail projects.
Culture shift. Our work is at the intersection of so many critical issues: racial justice, climate crises, affordable housing, transportation equity, and more. In the coming year, WABA is committed to contextualizing our vision of a just and sustainable transportation system within work for a region that's just and sustainable as a whole.
Power building. With training and support from WABA, community advocates like you will put more pressure on elected officials to transform streets at the block-by-block level.
More everyday WABA goodness. Online and on the ground — from fix-a-flat webinars to safe group events, 2021 will bring more classes, trainings, and rides to keep us together.
These are just a few of the ways WABA will empower people to ride bikes, build connections, and transform places in 2021.
Want to learn more about what your support made possible in 2020 and how we're continuing to pivot for 2021? Join WABA for a digital town hall with WABA's executive director and development director on December 3rd. Click here to register and get the Zoom link.