Women & Bicycles Winter Riding Webinar
Thursday, December 10, 2020, 12:00 PM
Zoom
Class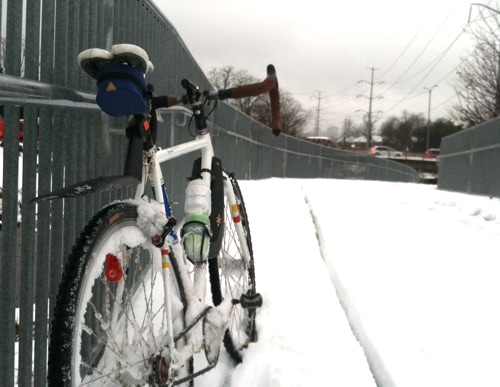 Riding during the winter doesn't have to be miserable. In this webinar Patricia, WABA's Community Outreach Coordinator, will share tips on how to stay warm, visible, and ride on through the wintery conditions. There will also be time to ask questions and share your own experiences – so be sure to tune in Thursday, December 10th from 12:00 PM to 1:00 PM. Click the registration button below to head to Zoom to register for this free event and share it with your friends!
*By attending this event you must agree to be held accountable to the guidelines outlined in the Code of Conduct.
Note – This event is apart of WABA's Women & Bicycles program and is only open to those who identify as woman/trans/femme. If that's not you, we have plenty of other events you should check out at waba.org/fun. Know someone who should come? Please share this event with them!

If you need accommodations, have questions about access or the event, send us an email at patricia.miguel@test.waba.org.
*** Couldn't make the event? No problem, here are the slides from the presentation!