Cycling Maintenance Tips for Colder Months with Jafe Cycling
Tuesday, December 15, 2020, 12:30 PM
Zoom
Class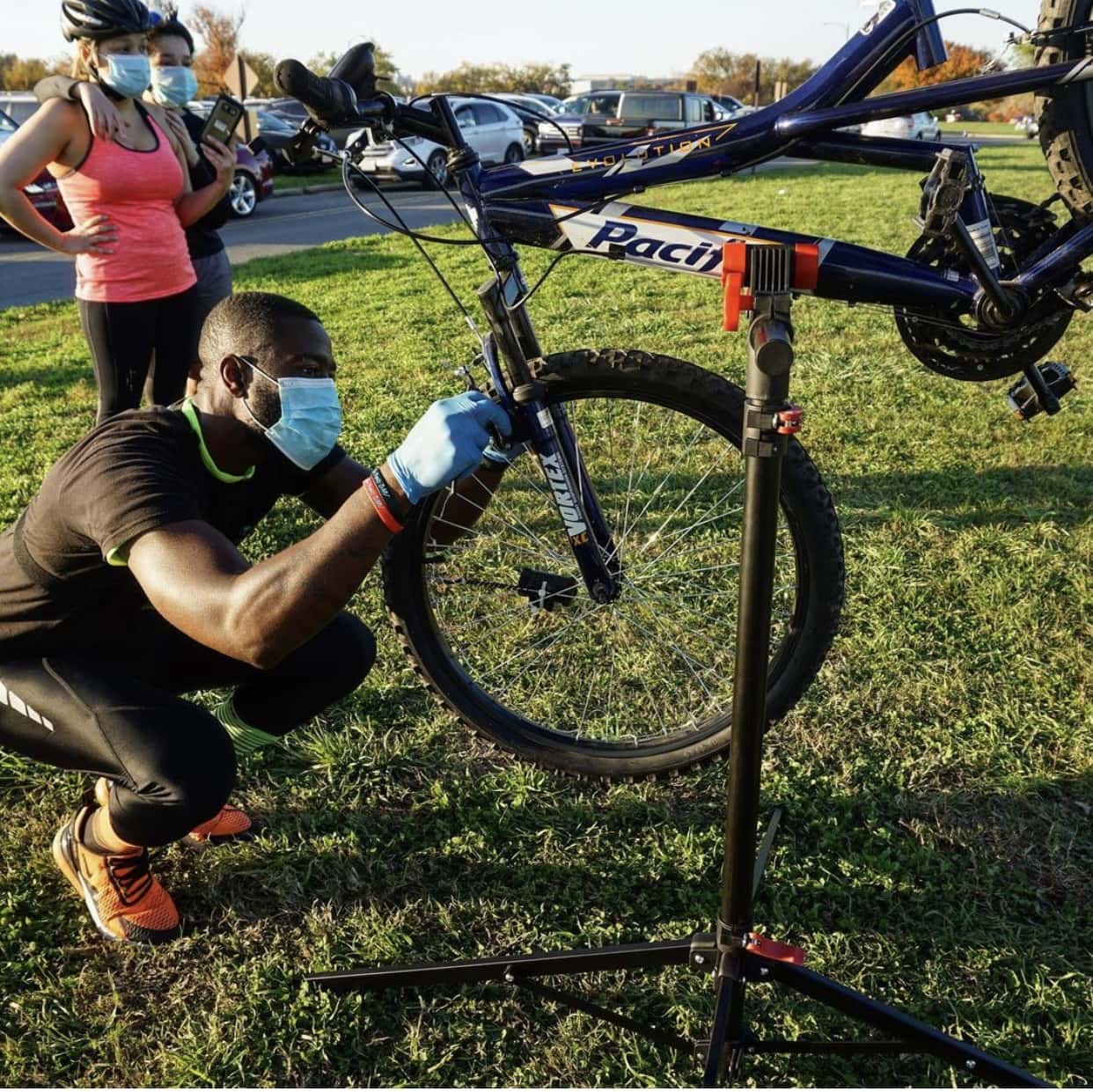 Have you ever wondered how to maintain your bike during the colder months? If so, join WABA and our friends at Jafe Cycling as we share cycling maintenance tips for colder months! Matt Onojafe with Jafe Cycling will discuss how often you need tune ups, how to clean your drive drain and when to replace your brake pads. As we transition into riding in colder weather, we want to share our knowledge and experience with you so you are prepared for your next ride.
Join us via Zoom, to learn more about bike maintenance and ask your biking questions.
Founded by Matt Onojafe during the 2020 pandemic, Jafe Cycling provides bicycle repairs, routine maintenance, 1 on 1 riding tutorials, is an authorized reseller of bike apparel, and big brand bicycles. Jafe Cycling has connected with many of the emerging bike clubs within the DC metropolitan area, hosting and facilitating large group rides. The goal is to bring awareness to human equality, pandemic relief, and community health & wellness.
We'll be using Zoom/Rev which has auto-captioning with a minor delay and a text chat. Need accommodations, have questions about access, or have questions about the event? Send us an email at outreach@test.waba.org.
Please keep in mind if we do chat about bike advice that what works for you may not work for everyone, and unsolicited advice can feel unwelcoming and condescending. Please come in the spirit of solidarity and communal problem solving.