It's spelled B-I-K-E B-O-O-M!
You're not imagining things— there are more people on bikes outside your window. The trail counters and bike sales numbers confirm it—we're in the midst of an active transportation boom. And that's good news for the environment, air quality in our neighborhoods, and congestion on our streets!
But more of our neighbors and community members on bikes means we need more safe spaces to bike: more protected bike lanes, more trails, more space for people on streets.
In 2020, with our community's support, WABA won car free spaces on Beach Drive and other park roads in Maryland and DC—not just on weekends but every day. We're proud of these victories— but there's more work to do! Our region needs a transportation system that doesn't depend on fossil fuels, rely on private vehicle ownership, or leave people vulnerable to traffic violence as they walk, scoot, and bike in their neighborhoods.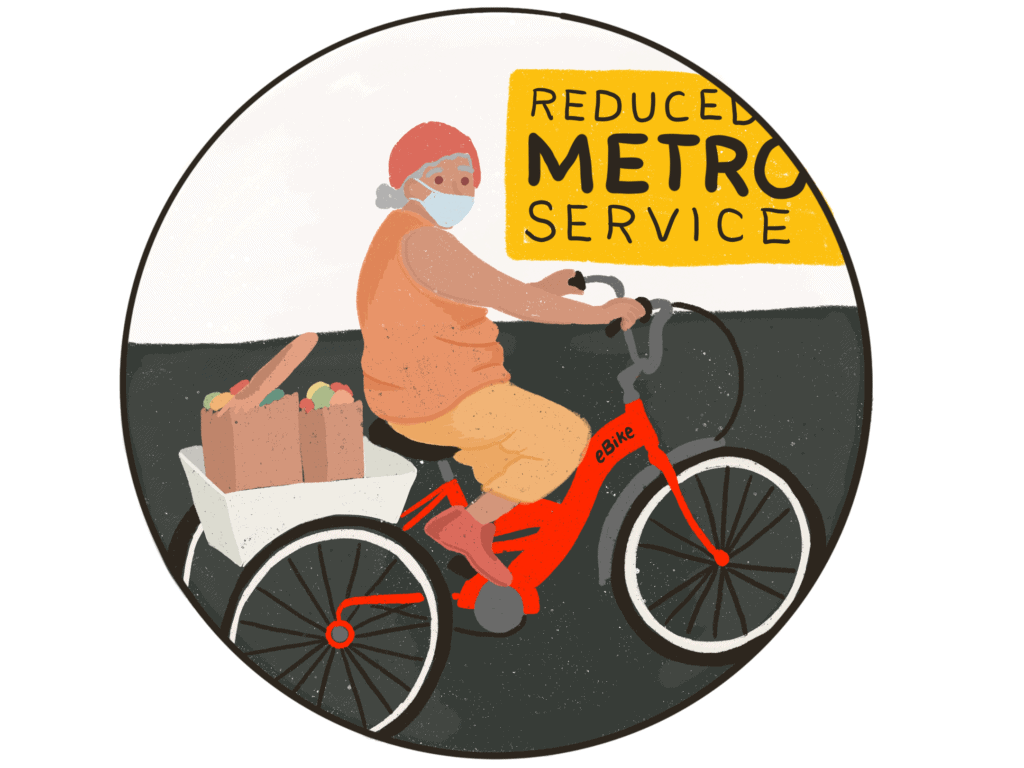 What does that look like? Well, to start, it looks like a region connected by bike lanes and trails, where getting around is low-stress (and maybe even fun!) I hope you'll join us in 2021 as we keep up the work for safer places to bike.
Want to get involved? There are plenty of ways to plug in! You can read about our advocacy efforts at waba.org/advocacy, find out what events and webinars we have coming up at waba.org/fun, and purchase your membership (plus perks and swag!) at waba.org/join.