National Geographic: Getting Ready for Your Ride Webinar
Thursday, May 13, 2021, 10:00 AM
Wherever you are!
Class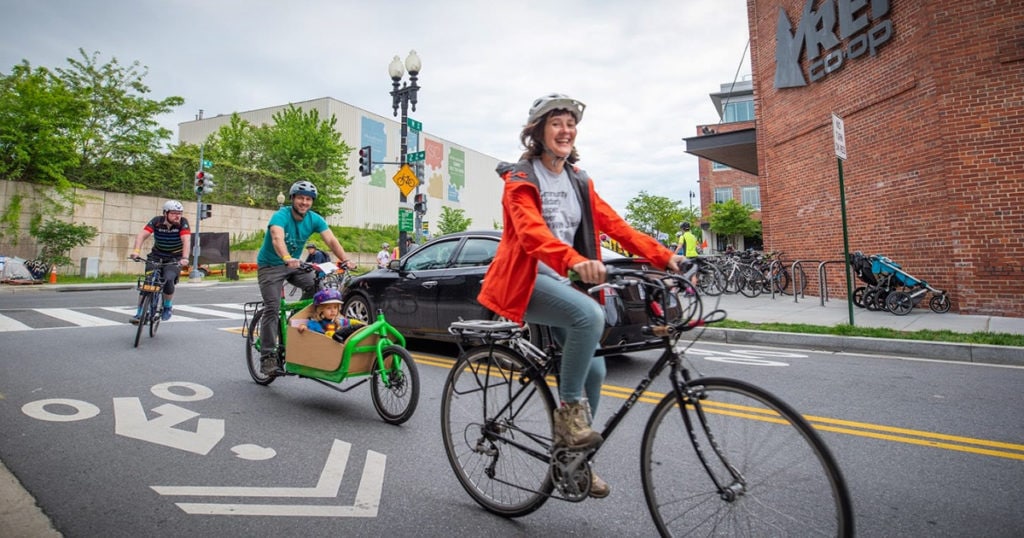 WABA is excited to partner with National Geographic to offer employees a virtual lesson on how to get ready for your ride. We'll give you the low down on what to wear, what to pack, and how to look over and adjust your bike beforehand. This year, Bike to Work Day is Friday, May 21st. Whether you're riding to the office, running errands, or just need to get out of the house, we are eager to provide you with tips and tricks to make your ride all the more enjoyable.
Tune in and be sure to bring plenty of questions!
Join us on Zoom!
Click here to register for the Zoom meeting.
Meeting ID: 926 8570 3635 Password: bike
This class is brought to you thanks to the generous support of National Geographic Society.