Ride the Anacostia River Trail
Saturday, July 17, 2021, 10:30 AM
Kenilworth Aquatic Gardens
Ride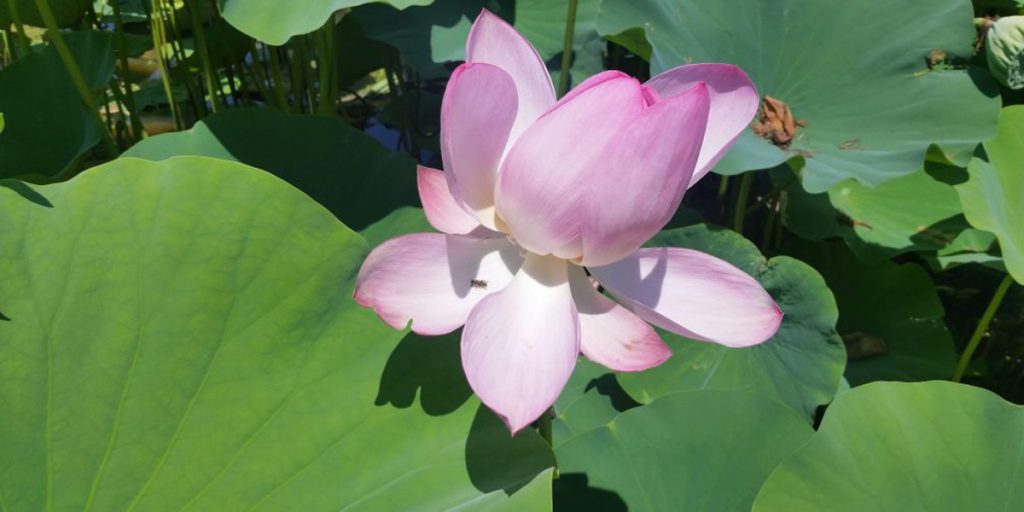 Come join the Lotus and Water Lily Festival for a bike ride on July 17th of the Anacostia River Trail! The trail is a different view of the lotus ponds than can be seen inside the park, and the trail has long shady stretches. We'll ride for about an hour total at a chill pace that works for everyone joining, and stop for a break halfway through. The trail is fairly flat with one small hill we might get to. We will return to the park by 12:30 pm for plenty of time to explore inside the park as well.
Bathrooms and water are available at the start and end of the ride at Kenilworth Aquatic Gardens. While riding, walking, or taking a break along the ride routes, participants must maintain 6 ft of distance between themselves and others not in their households. During the check-in, the chat, and while otherwise gathered as a group, participants must wear a mask that covers their mouth and nose (we'll have some adult masks to give if you forget).
Bike Details

Bikes and helmets in adult and child sizes will be available to borrow if you request by July 14th. We will not have extra bikes day-of. You are also welcome to bring your own bike and helmet! All participants must be pre-registered and helmets are required for all riders. If you only need to borrow a helmet, email us and we'll get you a loaner.
Kids are welcome on this ride provided they are with a guardian.
Weather Plan
It will likely be hot so please dress accordingly in comfortable attire and bring water to stay hydrated. The ride will be postponed to July 31st if there is substantial rain or thunderstorms forecast. Should we need to postpone, a weather decision will be made by the morning of July 16th.
Additional Details
We will meet at the parking lot of the Kenilworth Aquatic Gardens at 10:30 am, do a quick bike mechanical check, and ride to the Anacostia River Trail. Directions to Kenilworth Aquatic Gardens can be found on the park website.
This ride is being hosted in partnership with Friends of Kenilworth Aquatic Gardens and National Park Service – Kenilworth Park and Aquatic Gardens.
Register
This ride is now full. If you are a direct park neighbor and live in Eastland Gardens, Mayfair, Kenilworth or Parkside, we have a few additional reserved spots. Please email at trailranger@test.waba.org to register!
Trouble viewing this form? Click here.