Confident City Cycling
Saturday, October 2, 2021, 10:00 AM
Four Mile Run Park Plaza
Class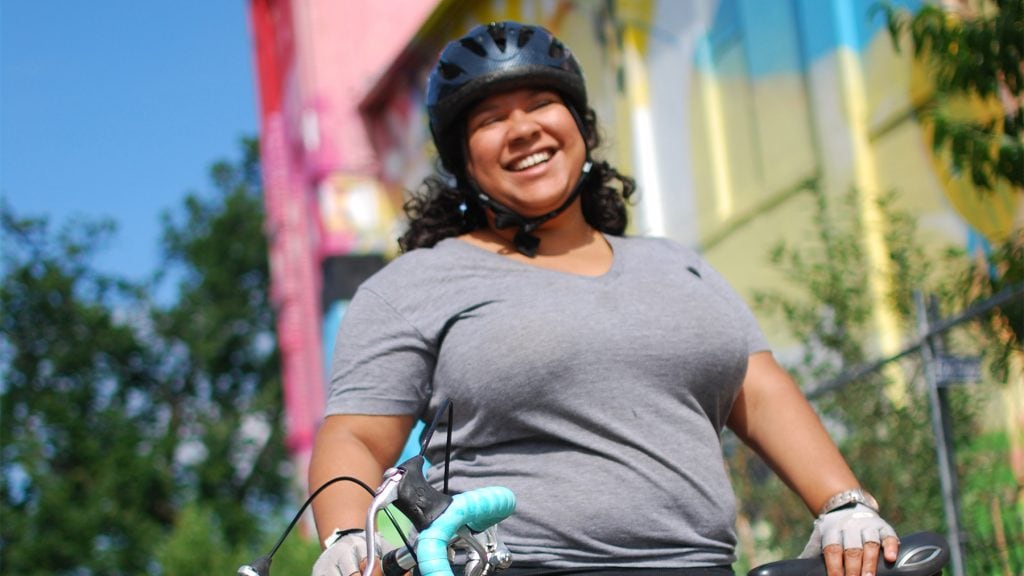 Overview
Confident City Cycling teaches you the skills you need to ride safely and confidently on streets, bike lanes and trails alike.
This class is broken into two groups to accommodate different skill levels and interests. The Fundamentals track focuses on practicing basic bike handling skills such as shifting, scanning, signaling, gradual braking and weaving. Instructors discuss the importance of trail etiquette while riding on a multi-use path and answer any questions participants may have about trail riding for commuting or recreation.
The Confidence track teaches hazard avoidance maneuvers necessary while riding on the street and in heavily-trafficked areas. Participants learn skills such as the avoidance weave, quick stop, rock dodge, and instant turn, and discuss considerations for sharing space with other road users.
Each track ends the class with an on-street or on-trail group ride, where participants put their newly acquired skills to the test. Have any questions? Email us at education@test.waba.org.
Check out WABA's Code of Conduct for event participants.
The Fundamentals Track is for you if:
You have recently taken a Basic Skills Clinic
You have recently taken a Learn to Ride class and were riding confidently with 2 pedals by the end of class
You already know how to ride a bike but do not have much experience riding on trails
The Confidence Track is for you if:
You know how to ride a bike and have experience riding on trails
You know how to ride a bike and would like to learn how to ride safely in traffic
You have experience riding in traffic but would like to learn more about traffic law and how to navigate tricky traffic situations

Health and Safety Protocols
Due to the ongoing effects of COVID-19, all participants are expected to adhere to WABA's health and safety guidelines for in-person events.
Participants should not attend in-person events if they feel sick or show symptoms of illness. WABA will refund registration fees to individuals who cannot attend because they are sick on the day of an event. If you are sick and unable to attend an in-person event, contact WABA for a refund.
WABA Adult Education classes are mask optional. WABA does not require participants to be vaccinated in order to attend class although we strongly encourage all participants to receive the COVID-19 vaccine. Those who have not been vaccinated are required to wear a CDC approved facemask for the duration of class. Anyone who has received the COVID-19 vaccine may choose to forgo masks and social distancing. WABA respects anyone's decision to wear a mask and encourages all people to advocate for themselves. If you would like to wear a mask during class and would like to maintain social distancing we highly encourage you to do so! WABA will not tolerate any disrespect towards WABA staff or participants who choose to wear a mask for their own safety and peace of mind.
Participants will provide their contact information at event registration. Participants consent to WABA contacting them and/or releasing their contact information to necessary authorities if there is a need for contact tracing following an event to contain an outbreak of COVID-19.
Class Details
Class Duration: 3 hours
Equipment: Participants are required to bring their own bicycle and helmet for this class. Bikes must be in good working order. Interested in using a FREE Capital Bikeshare for this class? Email education@test.waba.org for more details.
Cost: $10.00 and FREE for WABA members! Contact education@test.waba.org for a coupon code!
Registration Policy: Advance registration is required for this event. Be sure to show up for class 15 minutes before the start time.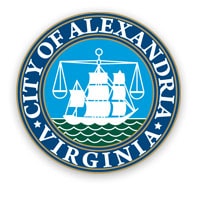 This class is brought to you thanks to the generous support of the City of Alexandria Department of Transportation & Environmental Services
Class Location
Four Mile Run Park Plaza
4121 Mt. Vernon Avenue
Alexandria, VA 232305
WABA Instructors will be wearing teal polos.
Parking recommendations: Parking is located here, directly adjacent to the plaza. Additional overflow parking is located at Frank Mann Field which is a 0.7 mi walk.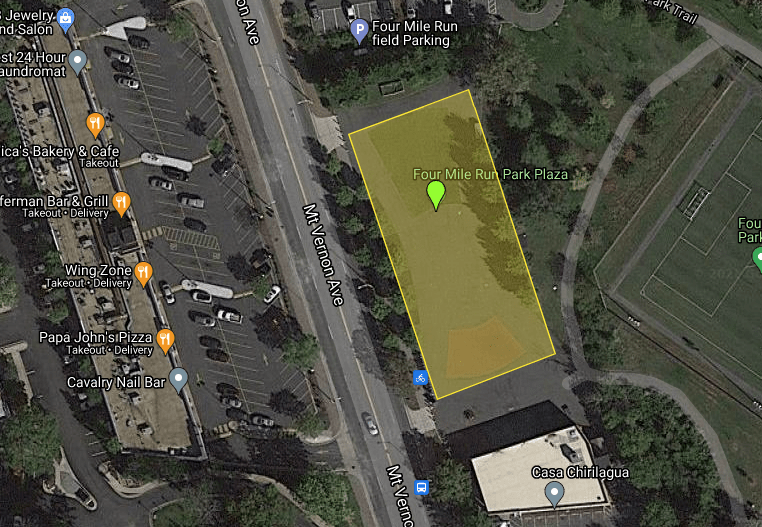 Driving/Parking
Parking is available at this location off of Mt. Vernon Avenue, either at the Four Mile Run Field Parking Lot or on adjacent side streets.

MetroBus
Go multi-modal! The bus stop at the Plaza is served by buses 10A, 10B, 10E, 23A, and 23B. Not sure how to get your bike on a bus, check out our post on going multi-modal for tips and tricks.

Biking
Four Mile Run Park is right off of Four Mile Run Trail and the Four Mile Run Park Trail, accessible via the Mount Vernon Trail. There is a Capital Bikeshare station at the plaza.
Register