How to: Ride in Traffic
Thursday, September 9, 2021, 6:00 PM
Zoom
Class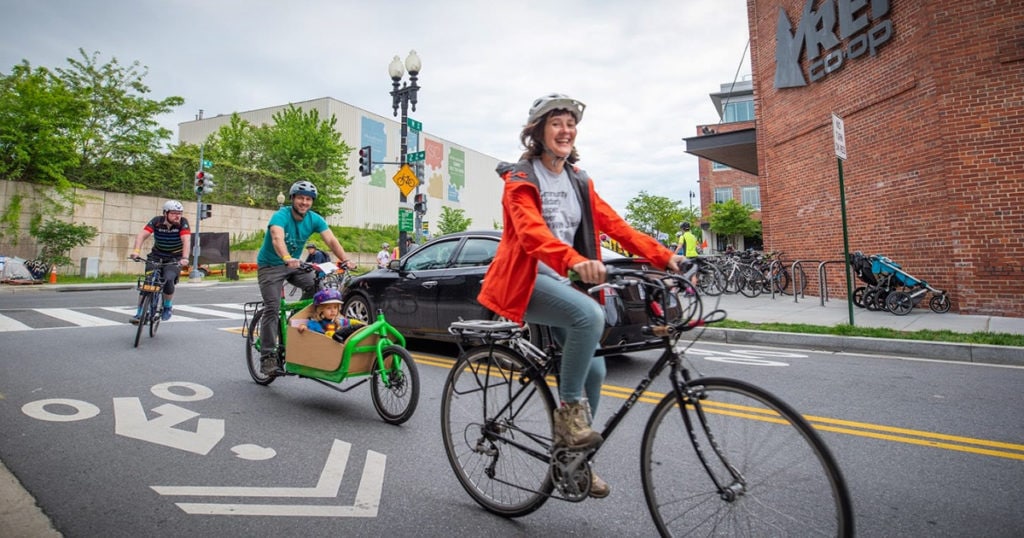 Biking is often faster, more enjoyable, liberating and less crowded than the alternative. For those looking to run errands, commute to work or just get around more quickly, we recommend trying it by bike. Streets are not only for cars after all, and often they are the quickest way to travel.
Join us Thursday, September 9 at 6pm, for a lesson on how to ride in traffic and take your riding to the next level. You will learn how to prepare for your ride, where to ride in the road, communicating with motorists and how to build confidence!
Need accommodations, have questions about access, or have questions about the event? Send us an email at outreach@test.waba.org. 
Please keep in mind if we do chat about bike advice that what works for you may not work for everyone, and unsolicited advice can feel unwelcoming and condescending. Please come in the spirit of solidarity and communal problem solving.