9th St. NW Protected Bike Lane Action Prep
Wednesday, September 22, 2021, 6:30 PM
Online
Meetup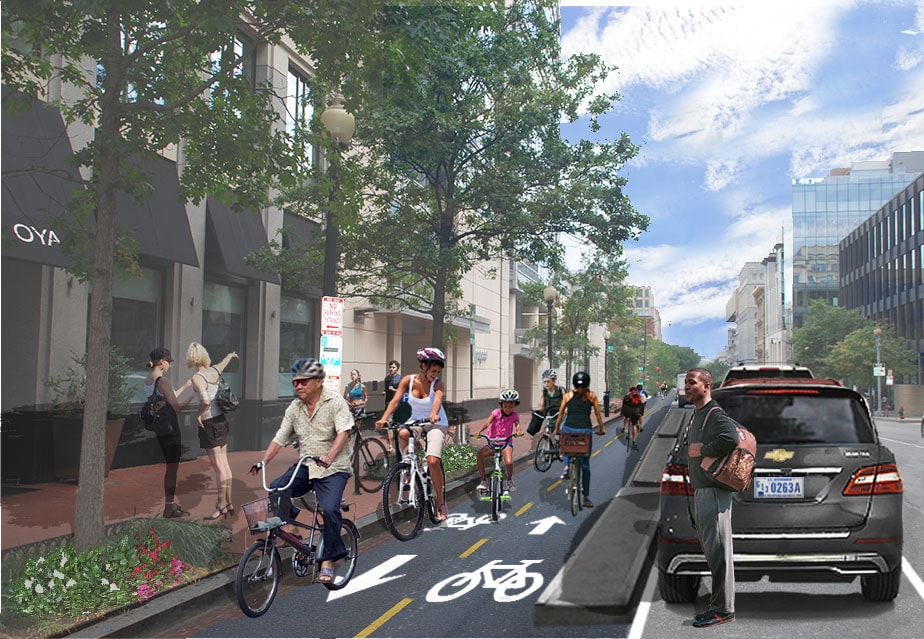 The long awaited 9th St. NW protected bike lane and pedestrian safety project is finally moving again towards construction in late 2022. The project will add 1.5 miles of protected bike lane from Pennsylvania Ave to Florida Ave, shorten pedestrian crossings, and remove extra driving lanes that encourage dangerous speeding and enable aggressive driving — all without significant impacts to street parking or driving times.
While it's great that the Bowser administration is committed to this project, we have seen it get delayed before, and some persistent opponents are not giving up. Fortunately, we know that bringing people together to demand safe streets works.
Join us on Wednesday, September 22nd at 6:30 PM for a quick recap of what improvements this project will bring, a brief history, and then get directly involved in actions and tactics coming up this month. Let's push this critical safety project over the finish line.